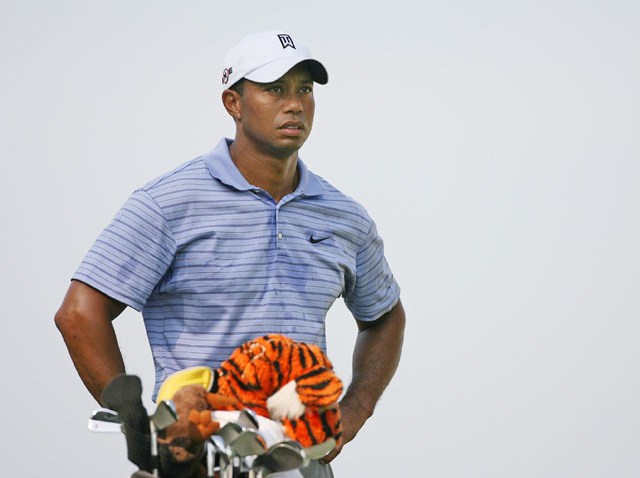 Golfers of all skill levels take to public courses around the country on a daily basis, but only a select few get to preview how a course plays before PGA Tour pros tee off. Days before the Presidents Cup is set to begin and Tiger Woods along with some of the world's top golfers arrive, a former pro of another sport was making the turn at Harding Park.
"It's just a great classic layout and it's fun anytime you can play the same courses the pros play," says former San Francisco Giants first baseman, now broadcaster, J.T. Snow. "Obviously, they're going to be a lot farther back on the tee boxes, it's just fun," he added.
Meanwhile, visiting golf pros from around Northern California are echoing some of the same sentiments. "It's fantastic, you're going to have the Presidents Cup players here from all over the world and being able to come out here and play this course in San Francisco and then watch them on TV to see where your ball was in comparison to their ball, it's going to be awesome," says Santa Rosa's Joe Carlton.
Reliving and recreating some of the moments after the Presidents Cup is something the resident pro says is par for the course. "As golfers we all like to come out and play the golf courses the tour players have played… so we all come out here and we want to mimic what they've done," says Harding Park's Director of Golf and General Manager, Rodney Wilson. "If they made a par on the hole or they made a bogey, we want to come out here and say we did the same thing on that hole… we made a par, or a bogey or we made a birdie. That's the draw for people to come out and play a golf course that the tours have played and the tour players have played," he added.
The Presidents Cup is not the only showcase for Harding Park over the next few years; in 2010 and 2011 the Schwab Cup will be at the course. Meanwhile, across the lake from Harding Park, the U.S. Open will be held at the Olympic Club in 2012.
Yet, the current focus on Harding Park for this kind of international event brings home why public courses matter. "Public Courses give people locally the opportunity to play golf, it gives back to the community, to younger golfers to be able to develop their game and see pros out here," says Carlton. "It gives them something to strive for in the future."
Laurence Scott will have reports from Harding Park throughout the Presidents Cup.