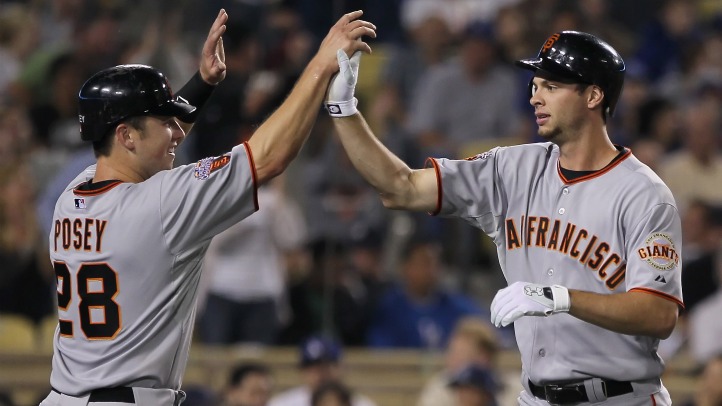 The San Francisco Giants have sent Brandon Belt down to Triple-A Fresno.

The move was expected once Cody Ross recovered from his injury, which he has. The Giants played a day game in Denver Wednesday with Ross as their clean-up batter.

Belt batted .192 in the first 17 games of the season. He came in as a pinch hitter Tuesday night in Denver, but did not get a hit.
Belt was a feel-good story of the early season. He broke down in tears when skipper Bruce Bochy told him he made the Opening Day roster. He played with heart and got a few key hits along the way.

But Belt will be catching a plane to Fresno alone Thursday, while the rest of the guys get a ride back to the Bay Area as they prepare for a weekend series against the Atlanta Braves.
Belt could be back of course. We'll just have to see what the season brings.