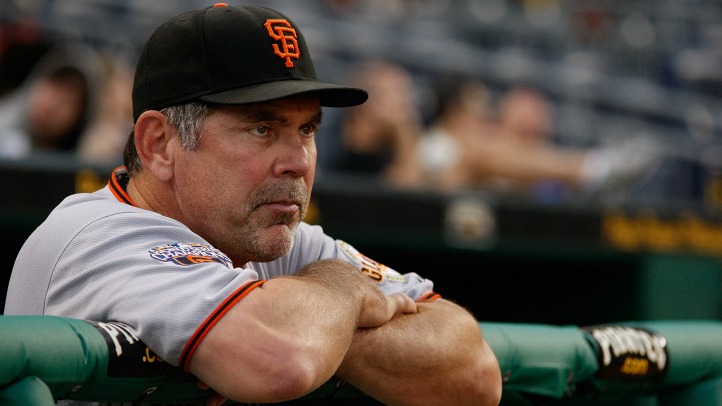 Have you heard about the Giants magic mojo? Because if you have, then you know it's gone. And you've seen it lately, please call the front office ASAP.
Bruce Bochy knows that and said as much in a recent interview with MLB Network's Bob Costas.
"We were sitting good and we know it," Bochy said. "We've stumbled here a little bit. Our offense has left us, our defense hasn't quite been as sharp and we've lost our mojo a little bit."
That's not the best part about the interview -- the best part is Costas calls Bochy out for some dance named "The Boch" (no, really) that Bochy used to do when he played Babe Ruth League baseball with Saturday Night Live Darrell Hammond. (Yeah, it's weird.)
"Oh no," Bochy said. "That's not supposed to get out."
But while the mojo might be missing, Bochy knows he can get it back at some point.
"We kept saying that last year -- 'We just gotta get there,' " Bochy said. "And it took us to the last day. We don't do anything easy. And it's not going to be easy this year. We dug ourselves a little hole, but not too deep a hole we can't come out of this. We feel comfortable that we've been there and we can come out of it."
On the bright side, Bochy's more popular now! Until the Giants miss the playoffs anyway.