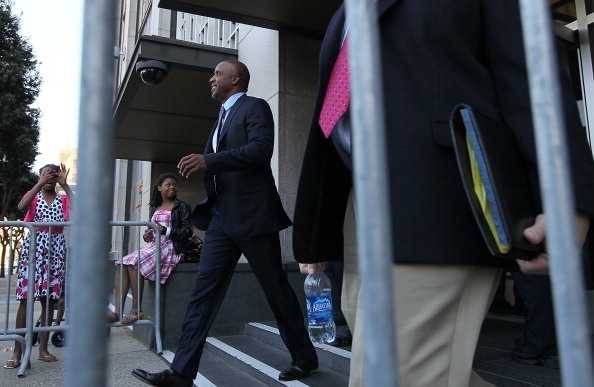 Wednesday could be another bombshell day in the federal perjury trial of former Giants slugger Barry Bonds
Bonds' lawyer informed Judge Susan Illston that they may call Bonds to the stand to testify in his own defense. Bonds had no comment on the matter as he entered the court house Wednesday morning.
Allen Ruby hinted that the legal team would make game time decision on whether to call Bonds or not.
The prosecution rested its case early Tuesday afternoon. The final witness was a drug testing expert who attempted to explain how the government knew an anonymous test taken in 2003 could be identified as Barry Bonds sample in 2006.
After the prosecution rested, the judge dismissed the jury for the rest of the day saying the defense would start its case at 8:30 a.m. Wednesday.
Ruby said along with Bonds, the defense may also call an FBI agent and a U.S. Internal Revenue Service agent who worked on the case as well as one of Bonds' trainers and a business lawyer.
Bonds is accused of lying to a federal grand jury when he said he never knowingly took steroids from his personal trainer and friend Greg Anderson. He is charged with one count of obstructing justice and four counts of making false statements in that testimony.
The judge said in court Tuesday that closing statements could be made by the end of the week.