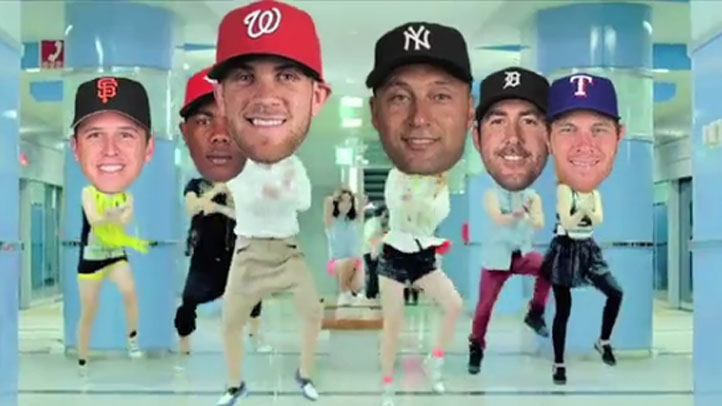 Gangnam style is white hot. So hot baseball is apparently making a postseason commercial featuring the video but with the heads of baseball players involved.
Yes, it's as terrifying as you might think and yes it might feature Buster Posey wearing a ponytail.
I'd love to tell you that I know this is an actual commercial, but I don't. All I know is that Gordon Mack posted it on Twitter and that he lives in an MLB Fan Cave. Obviously that's a clear-cut indication that this is legit.
But if not, who cares? Check out Buster and crew and good luck not screaming "HEEEEEEY SEXXXXXXY LADDDDDY!" for the rest of your afternooon.
Gangnam Style - PSY (2012 Postseason) from Gordon Mack on Vimeo.