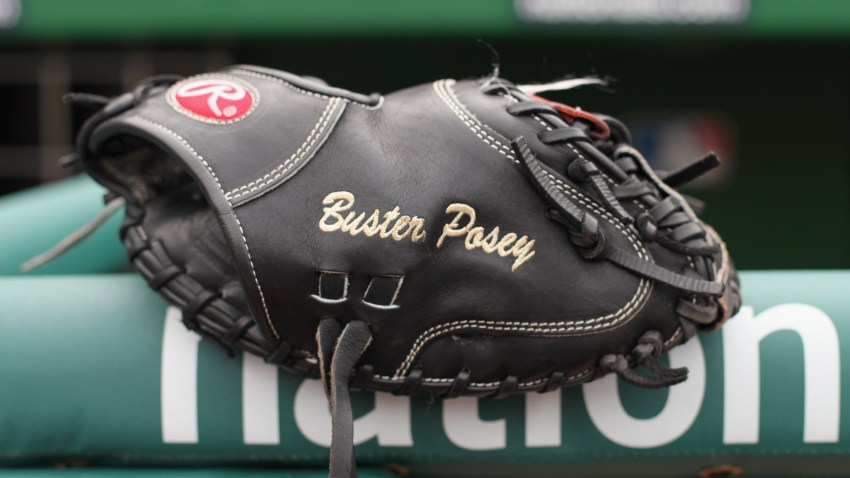 You could forgive Buster Posey for not being the happiest camper right now.
After all, despite possessing what could be classified as a "perma-grin" for most of 2010, Posey's had some rough lucky lately.
He got knocked out for the season when Scott Cousins plowed into him during a home-plate collision.
And, in the highly unlikely event you didn't hear about that incident, it's literally almost anyone's talked about when over the past week or so.
Despite the heavy focus on his injury -- and criticism from people like Johnny Bench, no less -- Posey seems to be taking things about as well as he could.
And he showed up in the Giants clubhouse before the game on Sunday and said things are going okay.
"I'm in a good place right now," Posey said about his mental state of well-being.
He also added that the pain in his ankle and leg has really subsided over the past two-to-three days and that he can move around on crutches without feeling too bad.
"I'm ready to get out of the house and I wanted to see these guys," Posey responded as to why he was at AT&T.
That house will be changing, apparently -- Andrew Baggarly of the San Jose Mercury-News noted on Twitter that Posey "is going to relocate from [his] house in Orinda" because it's a "one-story but on a hill" and that he's going to "move elsewhere in East Bay."
Per Hank Schulman of the San Francisco Chronicle, there were a "lotta hugs" between Posey and other members of the team, and it was obvious that the young catcher was there to thank them for their support.
Posey wasn't staying for Sunday's game, however, but there's a pretty good chance that the team looks more inspired than they might have had they not gotten a chance to see their young, sidelined franchise player.