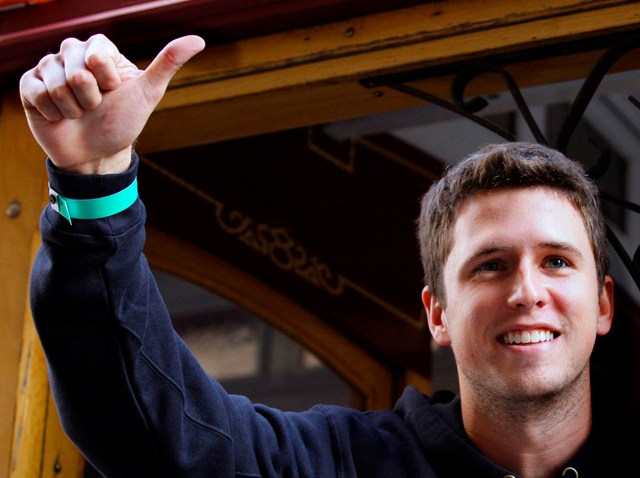 Buster Posey is done for the year.
There's no debating that and there's no sense in hoping that he can get healthy and provide any offense to a weakened team down the stretch.
But we can at least get pumped that he's starting to do some light workouts, right? Right???
Well, we can try; per Hank Schulman of the San Francisco Chronicle, Posey was back on a stationary bike for the first time since his injury this week.
"It was nice to get a little sweat going," Posey said.
The Giants' franchise catcher was also sporting a protective boot on his left ankle, so finding out that he's exercising isn't reason for eternal optimism, but it's still good news.
And here's the thing to remember about Posey: we were REALLY concerned about his future (like, career-wise) immediately following the injury.
As soon as Scott Cousins took him out at the plate, it was pretty obvious that his season was done. But there was legitimate concern about his long-term health.
So finding out that Posey's back at work -- even if it's really light exercise -- is good news indeed.