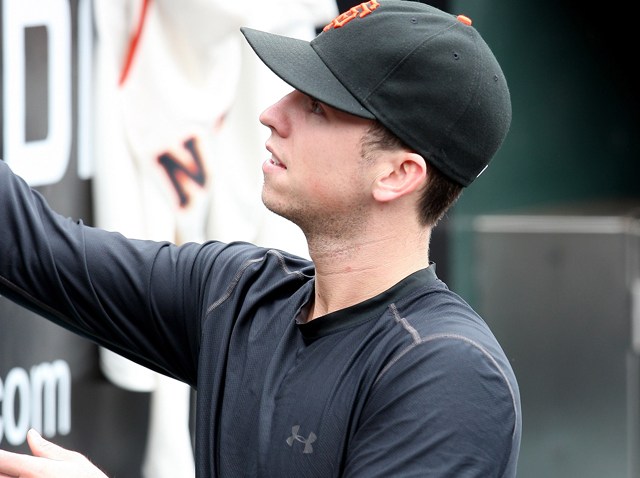 While most of the team watches the post-season on their perspective couches, San Francisco Giants catcher Buster Posey is hard at work in rehab. And according to multiple sources, included our partners at Comcast Sportsnet Bay Area, Posey has begun to catch live bullpen sessions.

The Chronicle also reported that Posey had an eight minute session with live balls Tuesday morning. And the paper said it was not his first time in the squat.

Catching live balls is considered a major milestone in Posey rehab from his leg injury. Posey got knocked out for the season on May 25. He tore three ligaments in his left ankle and fractured a bone in his lower leg in a collision at home plate with Marlins' Scott Cousins.

Tuesday's milestone happened in Scottsdale, Arizona. It shows that he's right on scheduled in his rehab, which hopes to have him back at full speed by Spring Training.

He told reporters in September that part of his off-season training would come courtesy of his kid brother. Posey has a brother who is 18-years-old and yes he is a pitcher. Posey said he would be throwing his big bro his fastest fall ball back home in Atlanta.
Next up for the Giants star - live hitting.