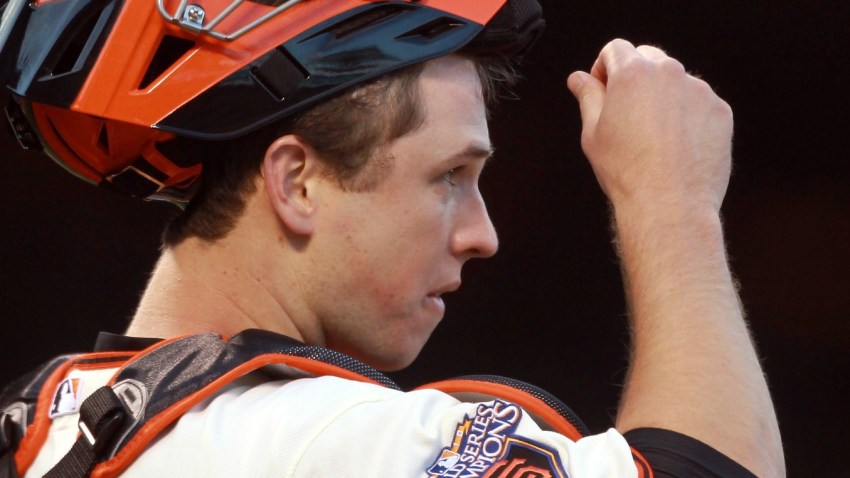 Earlier this week, we pointed out that Buster Posey could get his first live-game action since his injury in May of 2011 "by the end of the week." We also noted that Posey is "itching" to play.
Good news, everyone: Buster's going to play on Friday, and he'll even get to catch.
"The plan is to catch a couple innings tomorrow," Posey said, via Alex Pavlovic of the San Jose Mercury-News. "I'm excited."
Posey also talked about his baserunning adventure on Tuesday, pointing out that during -- and afterwards -- he felt "great."
"It felt great," he said. "I'm really happy with the way [my ankle] responded to running."
This is pretty tremendous news for the Giants. The idea that Posey would be back for the regular-season opener was something floated by Bruce Bochy during the offseason, but it always seemed a little too good to be true.
Or perhaps just too optimistic. Whatever, it sure looks like Posey's a lock to return on April 5 now. Barring any serious setbacks, he'll have nearly a full month of participation in spring training games, and that should do wonders for his confidence, ability and continued recovery.
As for his teammates, they're pretty pumped too. Matt Cain, who'll take the mound on Friday, didn't even realize Posey's return was coming.
"I was kidding when I asked him, 'Hey, we going to play together Friday?' He said, 'Actually, yah,' " Cain said. "It's going to be fun. It's been a long time for him and all of us."
Cain also added that "It'll be just like it always was" when Posey takes the field.
That's exactly what every single Giants fan is hoping. Not to mention those of us who would desperately love some new pics of Buster in action.