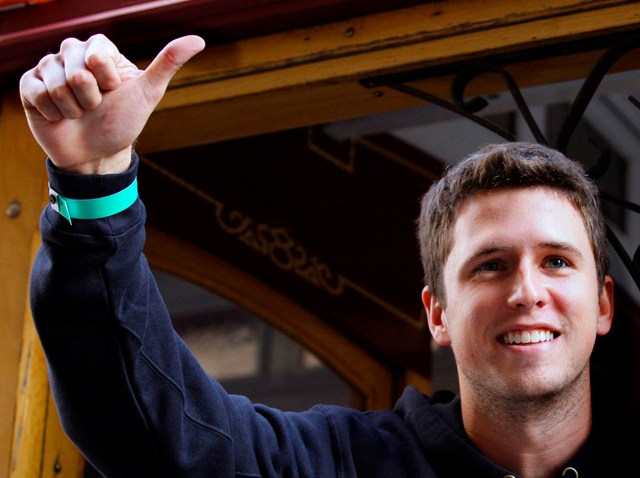 Today, being on the DL is probably the last thing on Buster Posey's mind. The Giants announced that their star player became a dad over the weekend.
He got two-for-one Sunday as his wife Kristen had twins.

The team Tweeted, "Congrats to Buster Posey and his wife Kristen on their new twins, Lee Dempsey and Addison Lyn, born yesterday."
Posey now has one of each (a boy and a girl). He announced back in April that his wife was pregnant. The children were born right on cue in mid-August.
According to Comcast's Amy G., Lee Dempsey Posey was born first at 1:52 a.m. coming in at 5lbs 12oz. Addison Lynn Posey was born two minutes later at 1:54 a.m. coming in at 6lbs 3oz on Aug.
Posey married his wife Kristin in 2009. They were high school sweethearts. Lee and Addison are the first members of the extended Posey family.

Congratulations to Buster.