What could be more American on the Fourth of July that apple pie and... cricket?

Well, that's what more than 120 cricketers are doing this long July 4 weekend in Silicon Valley, in an annual tournament hosted by the Northern California Cricket Association that starts Thursday.
While cricket is a game started by the Brits (ironically) and wildly popular in South Asia, the polite, complicated game is actually the precusor to baseball. Which is indeed an American sport. And it's beloved by many Indo-American and Pakistani Americans who now call the Bay Area home.

"It's going to be a lot of fun," said Hemant Buch, one of the South Bay's premier cricket advocates and the founder of a youth cricket academy. He added that his colleagues chose the day, not specifically because of Independence Day, but the long weekend provides ample time for players to travel and enjoy the game.

There are 12 teams competing in the event on various cricket "pitches," or fields, in Santa Clara and San Jose. Each team of about 11 players paid $2,000 to participate and the winning team will earn $20,000, Buch said.
Most of the players are from the Bay Area, but there is one team from Arizona and another team representing the Southern California Cricket Assocation based in Van Nuys. There's also a handful of international players from the West Indies and India.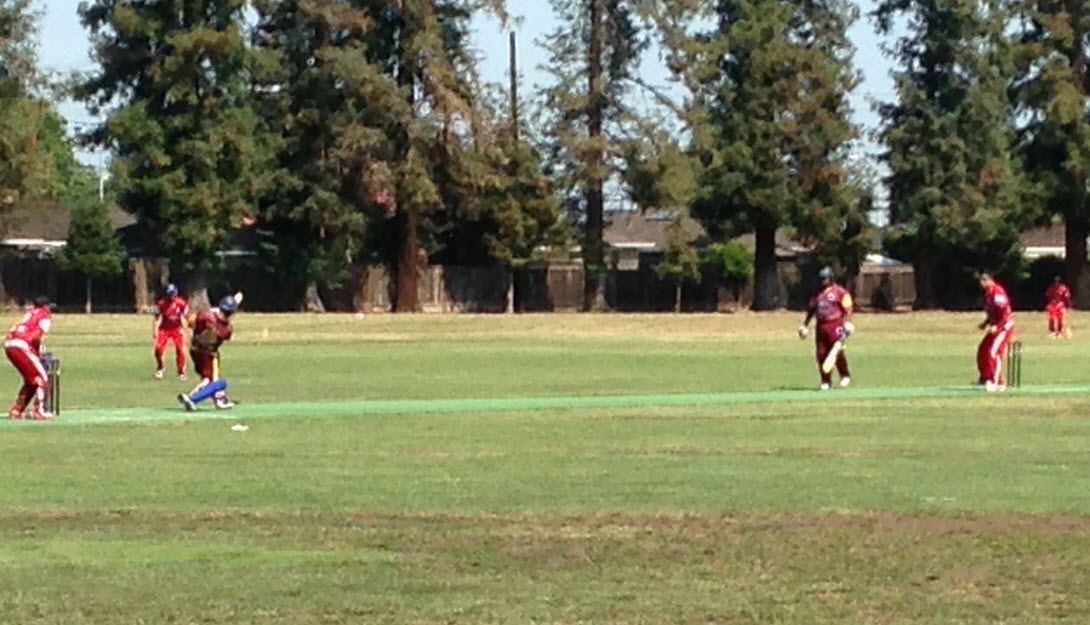 "All of us growing up played basketball, but we grew up in countries like India, and that's where we developed a passion for cricket," said Santa Clara cricketer Saami Siddiqui, a recent UC-Berkeley grad.

Cricket has long been gaining ground in the Bay Area. Buch's association and others have been pushing for permanent cricket pitches that now exist in various cities such as Cupertino, Santa Clara, Fremont, San Jose and Dublin.

While cricket gave birth to baseball, the game is much longer and plays by different rules.

A field is really an oval-shaped 22-yard long pitch. Each team takes it in turn to bat, in which they attempt to accumulate as many runs as possible, while the other team fields, attempting to prevent the batting team scoring runs. Once 10 batsmen from the batting side have been dismissed, the team is said to be "all out" and the two teams change roles. The games can take hours, if not days.
There is also a movement to make cricket an Olympic sport. If this tournament is any indication, America would have a strong team.