Some say it was a dive. Others say it was a stumble. And some say it was a stumble that turned into a dive.
Or was it a lunge that turned into a stumble?
No matter what you call it, the move was effective for the Bahamas' Shaunae Miller, who won the 400m final Monday night in Rio by .07 seconds over American Allyson Felix.
• WATCH: Shaunae Miller Edges Out Allyson Felix at Finish Line
The dive/stumble/fall kept Felix, the world champion, from capturing her fifth Olympic gold medal.
It also stirred up plenty of debate on social media about the legality of such a move and the effectiveness of "diving" over the finish line.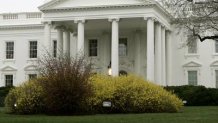 To be clear, thrusting oneself headfirst over the finish line isn't necessarily a good thing, as a runner's hands don't stop the clock. It is the torso that signifies that someone crosses the finish line.
Former Team USA Summer Olympian Lolo Jones was asked on Twitter if it's better to dive or run through the finish line. Her response, and a few more thoughts below:
Something similar happened during the U.S. Olympic Trials in 2012, when Jeffrey Porter rocketed himself headfirst at the finish line of the 110m hurdles. After that race, Runner's World asked an expert if the move was the right one. Ralph Reiff, then the executive director of St. Vincent Sports Performance in Indianapolis, said running through is the right call.
• WATCH: Brazilian Hurdler Dives Across Finish Line
"Speed, from a mechanical standpoint, is how much force you can put into the ground from your torso to your glutes to your upper leg, all the way to your big toe," Reiff told the magazine. "If you put your force into the ground and follow that up by flying through the air and don't drop your other foot, you start to decelerate."
Those who watched the race had plenty of thoughts on if the dive/stumble/lunge was the right thing for Miller to do: