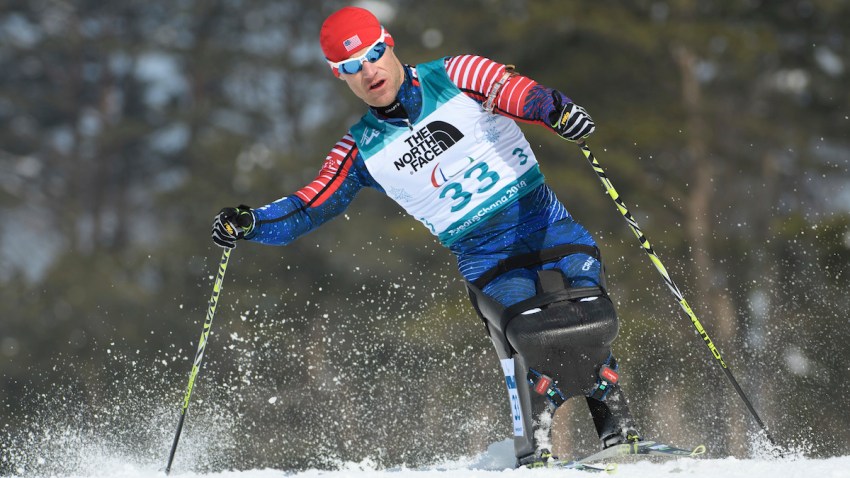 A double amputee and Navy SEAL veteran who served in Afghanistan won a gold medal in the men's 7.5-kilometer biathlon during the first day of competition at the Paralympics in Pyeongchang, South Korea, on Friday.
Commander Dan Cnossen didn't realize he had won at first because there was a staggered start.
"A guy who was taking the transponder off was saying, 'I think an American is in at first,' and I was like, 'Maybe that's me,'" he told NBC.
The next day, Cnossen earned a silver medal in the men's 15km sitting event.
"I've already exceeded my expectations," Cnossen said after the event.
Cnossen led Coronado-based SEAL Team One in Afghanistan in 2009. He lost both of his legs at the knees when he stepped on an IED.
He learned his legs had been amputated after being unconscious for eight days.
Cnossen went through rehabilitation both at the Bethesda National Naval Medical Center and Walter Reed National Military Center, where he learned to walk with prosthetics.
He was awarded the Purple Heart and Bronze Star with Valor.

Cnossen told NBC Sports after his injury he missed being part of a team.
"I love being part of a team in the military, and when I became injured I was looking to seek that out again," Cnossen told NBC Sports. "The Paralympic team has been the most perfect fit for me."
Cnossen first went to the Paralympics in 2014 in Sochi, where he placed sixth in the cross-country sprint, 10th in the biathlon individual and 10km cross-country, 11th in biathlon middle-distance, 13th in 15km cross-country and 14th in biathlon sprint.
The 37-year-old is also getting master's degrees from Harvard University in Public Administration and Theological Studies.
Cnossen, who is originally from Kansas, had been on four deployments.