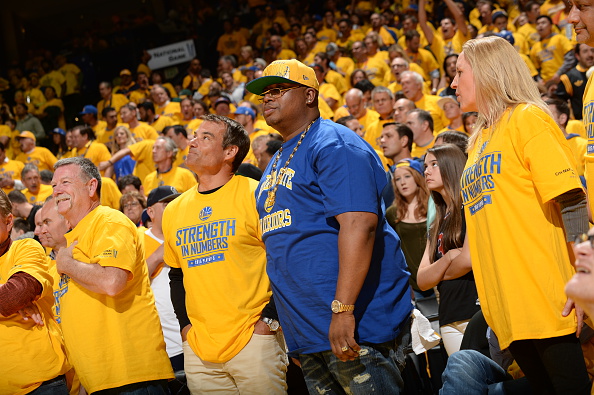 Rap star turned winemaker E-40 (Earl Stevens) has promised the Warriors an unlimited supply of wine for a year if the team beats the Cavs in the NBA Finals.
"If they win the NBA Finals, the whole team will get as many bottles of my Mangoscato wine from Earl Stevens Selections as they want until next season begins," he told TMZ.
Launched in 2013 and bottled in Napa, Earl Stevens Selections' Mangoscato is a potent, mango-flavored take on Moscato wine that packs in 18 percent alcohol by volume.
Stevens has used the same tireless work ethic he has always had as an independent music artist to secure a wide distribution network for his wine. It's available in major chains like Safeway, Costco and BevMo.
E-40 is the latest Bay Area rap star to publicly root for the Golden State Warriors in recent weeks, following Lil B's well-publicized curse placed on Rockets star James Harden.
Game 1 against Cleveland is Thursday night at Oracle Arena.
Copyright FREEL - NBC Local Media