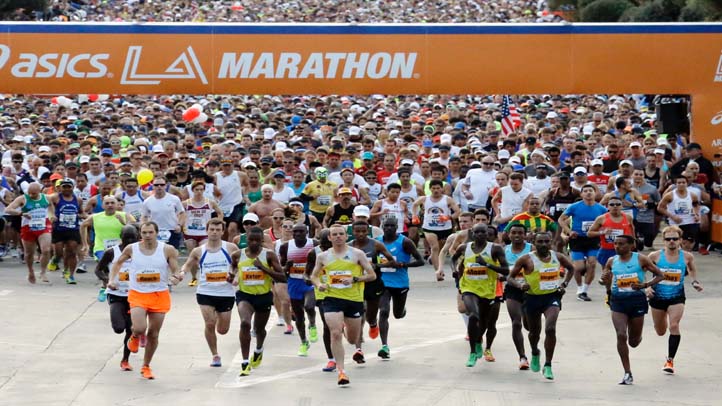 Two Ethiopian runners have won the 29th Annual Los Angeles Marathon that started at Dodger Stadium and ended near the Pacific Coast Highway.
Amane Gobena took first in the women's division with an unofficial time of 2:27:40. Her countrymate Gebo Burka won first in the men's division. Burka finished with an unofficial time of 2:10:37.
Gobena won a $50,000 bonus in addition to her first place $25,000 prize for crossing the finish line first.
American Lauren Kleppin came in third, finishing about a minute off the lead with a time of 2:28:48. Kleppin topped her previous best by about 13 minutes.
American distance runner Aaron Braun finished near the top men's runners, finishing at 2:19:51.
Thousands of people participated in the 26.2-mile race on Sunday morning.
The Associated Press contributed to this report.