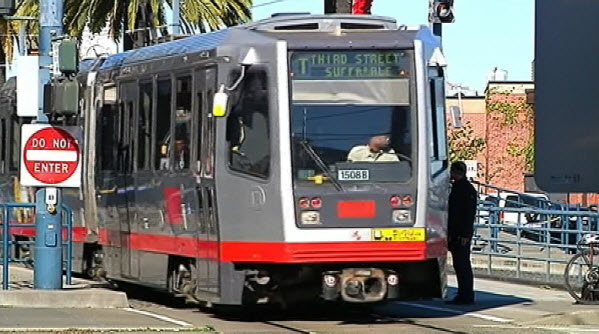 Big athletes' contracts, new stadiums -- and now Muni?

Tack on public transportation costs to big-ticket events' ticket prices, if a San Francisco supervisor's scheme is approved.

Supervisor Scott Wiener has asked city officials to study adding $1 to $3 -- for a "transit surcharge" -- to "all tickets sold for large sporting and entertainment events in San Francisco," according to the San Francisco Chronicle.

The ticket surcharge would be tacked onto Outside Lands tickets, Giants tickets, and any other ticket to an event that draws over 1,000 people, and would help Muni buy better vehicles, rehab old ones, and then run more vehicles on big event days.

"We're talking about a pretty small surcharge that would have a significant benefit for public transportation in the city," Wiener told the newspaper.

If the surcharge is approved, Muni could realize up to $22 million in new revenue annually.

Transit impacts in San Francisco are only going to get heavier: if the Warriors' plan to move to a new arena at Piers 30-32 pans out, transit will be taxed by sports fans.

Festivals, games and concerts at AT&T Park and the new arena -- both of which would be south of the Bay Bridge -- could draw as many as 7.3 million people a year.

Copyright FREEL - NBC Local Media