You knew it was going to happen. The seats of Candlestick Park are up for sale.
The price tag is $649 for a pair with a limit of eight seats per person.
Season ticket holders will have first dibs at their particular seats. All the seats that aren't owned by season ticket holders are up for grabs.
The money goes to San Francisco Parks and Rec youth programs.
The team says this is "your chance to bring home this one-of-a-kind collector's item, a symbol of the 49ers championship legacy over the past four decades."
The sale went live Monday to season ticket holders. The rest of the public can jump in December 9. You can expect a sell out. Here's the email if you would like to be placed on the list for buying Candlestick seats or memorabilia: rpdinfo@sfgov.org.
Specific seat location orders can be made by calling 415-GO-49ERS.
Non-specific seat locations may be purchased at this link. (Again only season ticket holders are eligible for now).
And this is a pay now, get MUCH later offering.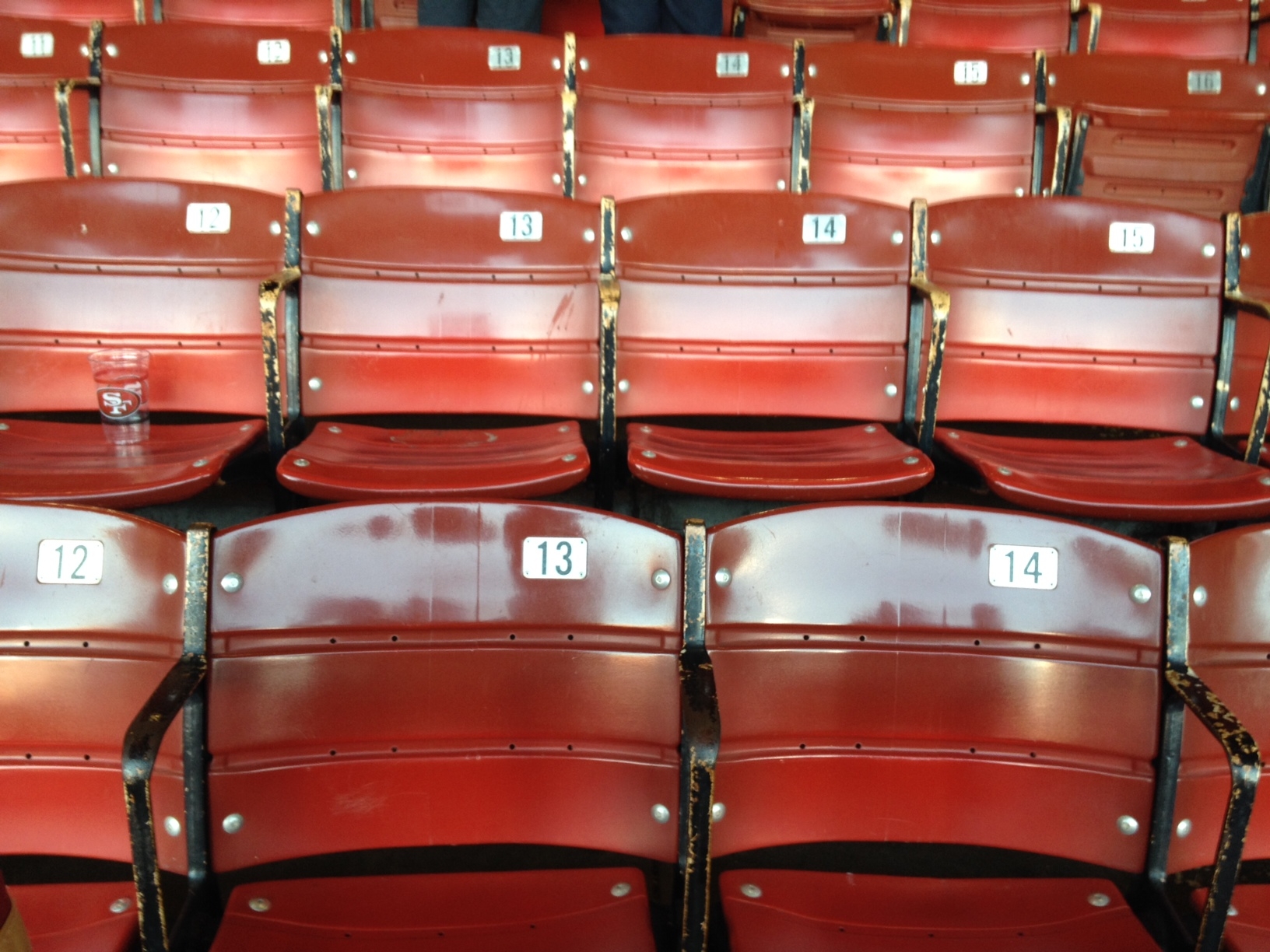 The team says packaging and delivery of the seats won't even begin for a year. The earliest delivery would be December of 2014.