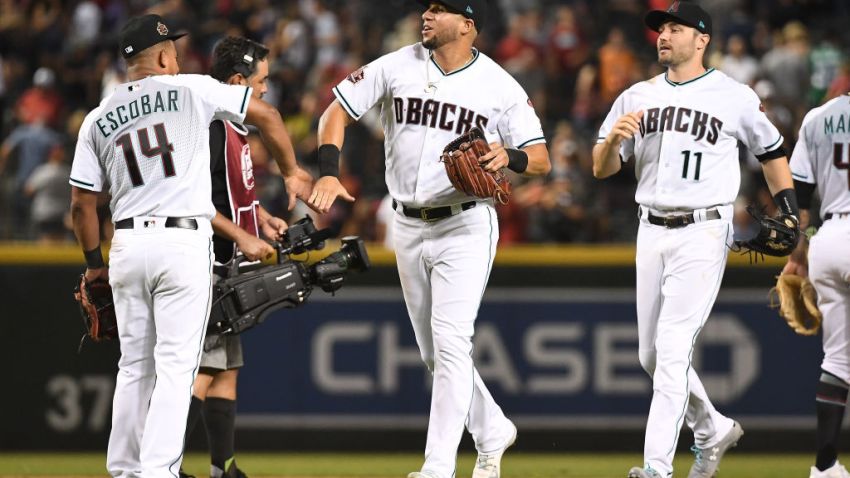 PHOENIX - There are times when this game is remarkably simple. If you give up five runs in the first inning, you almost certainly are not going to end your night with a handshake line.
For a second straight night, the Giants starter did just that. For a second straight night, the Giants lost to the Diamondbacks, dropping further behind in the NL West. The 9-3 defeat put them six out, with a brutal stretch coming up. After one more in Phoenix, they'll host the World Champion Astros and then the red-hot Pirates.
The Giants have walked a tightrope for four months. They may finally be on the verge of falling. Here's what you need to know from the night they once again dropped back to .500…
-- Andrew Suarez struggled with his command early and the Diamondbacks took advantage. Steven Souza hit a two-run triple and Ketel Marte bashed a two-run homer to left. Suarez settled in, but then threw another series of meatballs in the fifth, giving up three runs and a homer from Nick Ahmed.
-- Suarez has gone backwards in recent weeks. In all, he gave up eight earned in five innings Saturday and has been charged with 19 earned runs in his last four starts. Suarez gave up eight runs total during a six-start stretch earlier this summer.
-- Steven Duggar got a curveball down and in, the happy zone for most left-handers, and jumped on it for his first big-league homer. Duggar hit a high shot that landed just over the fence in right, and when he returned to the dugout, he was greeted with the old silent treatment from Giants veterans.
-- Andrew McCutchen had five hits, including a solo homer. He has two homers since the trade deadline passed. The Giants still can trade him through the waiver system, and he certainly is doing nothing but upping his value.
Copyright CSNBY - CSN BAY