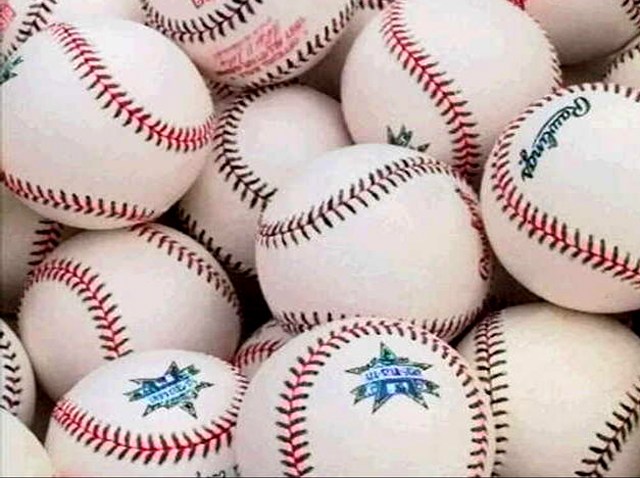 With pitchers and catchers set to report to Arizona, it's time to examine five Spring Training storylines for both the Giants and A's.
San Francisco Giants:
Is Brian Wilson's arm back to full strength?
All the offseason talk surrounding the Giants involves Buster Posey's health, offensive improvements, and contract talks with Tim Lincecum and Matt Cain. But let's not forget that Brian Wilson did not pitch in a game from Aug. 15 to Sept. 18 with elbow issues. Even when on the mound, Wilson did not have the velocity or control that made him one of the game's most intimidating closers in 2010. While Wilson claims he feels fine, the Giants plan to hold him out of early Spring Training game action. A healthy Wilson gives the Giants a leg up in all the one-run games that are likely to litter their N.L. West schedule. But if Wilson still isn't one hundred percent healed, the Giants' bullpen -- and chances to return to the playoffs -- would take a major hit.
Will Buster Posey look like he did in 2010 when he returns?
I haven't seen Buster Posey's latest X-rays, but if we are to believe him and the Giants' staff, Posey should be ready to start behind the plate on Opening Day. However, the Giants need Posey to do more than just start; they need him to produce like the middle-of-the-order threat he was in 2010. If Posey's health keeps him out of the lineup too often or if his bat speed and core strength isn't yet up to par with where it once was, the Giants' offense will be in trouble.
Will Brandon Crawford establish himself as a starting shortstop?
While his glove is obviously big-league caliber, Brandon Crawford's bat leaves a lot to be desired. The offensively starved Giants can hardly afford a hole in the lineup, and Crawford, in all likelihood, is just that. But a strong showing in Spring Training could give the UCLA product a confidence boost heading into the regular season, which he needs if he expects to avoid a return trip to the minor leagues.
Is Aubrey Huff in shape and ready to return to his 2010 form?
From MVP candidate in 2010 to laughing stock in 2011, Aubrey Huff has had an interesting two years in Orange and Black. Whether it's the pilates routine or cutting down on the cigarettes and cheap beer, we're already hearing plenty of 'Best Shape of His Life' stories about Huff heading into Spring Training. But even if Huff arrives in Arizona looking like Mr. Universe, there are legitimate concerns that he is too far past his prime to rebound and produce like he did in 2010.
Will Brandon Belt make the 25-man roster?
Brandon Belt had a tough rookie season. He struggled at the plate to start his Major League career and just when he started to get hot, an injury derailed his momentum. Huff's Spring Training performance will help Brian Sabean and Bruce Bochy decide what to do with Belt, who has the potential to start at first base, in left field or in Fresno if things don't go his way.
Oakland A's:
Is Yoenis Cespedes the real deal?
The A's turned what looked to be a dull team into a must-watch product when they signed Cuban defector Yoenis Cespedes to a four-year deal. The international spotlight will be on the 26-year-old slugger as soon as he reports to Spring Training. While he has faced some Major League pitching in the 2009 World Baseball Classic, most of Cespedes' monster numbers have come against inferior competition. How he fares against MLB starters looking to get their Spring Training work in should give fans a glimpse of what type of player he will be in the big leagues.
What will the starting lineup and rotation look like?
Before the Cespedes signing, the A's may have started the season with Coco Crisp batting in the middle of the order. Even with Cespedes on board, there are a lot of questions about who will bat where. Other than speedster Jemile Weeks in the leadoff spot, the rest of the lineup remains a mystery. The same goes for the starting rotation. Brandon McCarthy and Bartolo Colon are scheduled to open the season against the Mariners in Japan, but the 3-5 starters are still up in the air. Will Dallas Braden be healthy enough to join the rotation some time in April? Will Tommy Milone, Tyson Ross and/or Graham Godfrey stake a claim to a slot? While Spring Training lineups and rotations will feature a few players unlikely to end up playing in Oakland during the regular season, manager Bob Melvin should provide some hints as to what his 1-9 and 1-5 will look like come Opening Day.
What can Bob Melvin do with a full season at the helm?
Melvin went 47-52 in the final 99 games of the 2011 season after taking over for the fired Bob Geren in June of last season. He took over a team that was decimated by injuries and filled with players that had issues with their previous manager. With that in mind, Melvin getting the A's to play near-.500 ball is pretty impressive. While he will start the season with a clean slate, he is also dealing with less talent on the roster with the departures of Gio Gonzalez and Trevor Cahill, among others. While Spring Training won-loss records are meaningless, it will be interesting to watch Melvin work in his first season in Arizona as the A's manager.
Is Bartolo Colon capable of repeating his 2011 season?
Bartolo Colon can't fill the void left by Gio Gonzalez and Trevor Cahill on the mound, but he will surely try to at the clubhouse buffet table. Sorry, pardon the cheap shot. Colon, the 2005 Cy Young award winner with the Angels, had an impressive season with the Yankees in 2011 after not pitching in the majors in 2010. He went 8-10 with a 4.00 ERA against some tough offenses in the A.L. East. The A's don't seem to have an 'ace' for 2011, but they will need Colon to come into Spring Training as in shape as he possibly can and put up numbers at least as good as he did last season in pinstripes.
Will the A's new prospects be ready to contribute immediately?
Brad Peacock, A.J. Cole, Tommy Milone, Derek Norris, Jarrod Parker, Collin Cowgill, Ryan Cook and Josh Reddick are among the plethora of prospects that are now part of the A's system after general manager Billy Beane shipped away players like Gonzalez, Cahill, Andrew Bailey, Ryan Sweeney and Craig Breslow. Many of these players need some more minor league seasoning, putting them in line for major roles with the A's in 2014 and beyond, when the team hopes to land a new stadium in San Jose. However, some of the acquisitions may get a shot to contribute right away. There is no doubt the loss of such fan-favorites as Cahill and Gonzalez will hurt, but if some of the youngsters put together a strong Spring Training and make the Opening Day roster, it could help fans with their postpartum depression.
Follow Rael Enteen on Twitter @RaelEnteenCSN.