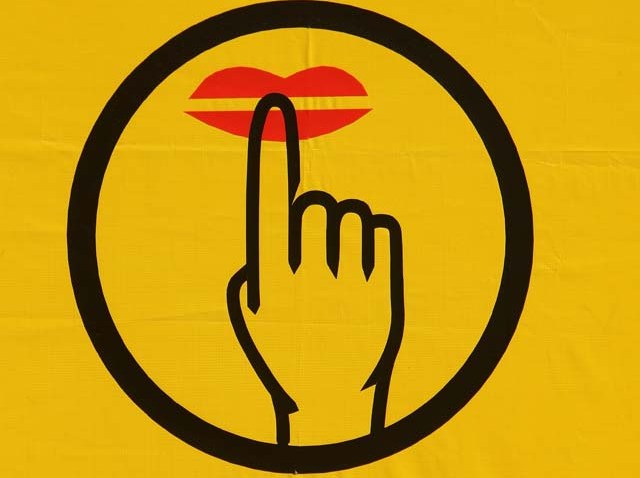 The power of one was shown on Friday as a viewer's complaint sent Clippers longtime play-by-play announcer, Ralph Lawler, and color analyst, Micahel Smith, to the bench for a one-game suspension.
The duo's banter, during a Wednesday night telecast from Memphis, about the Iranian-born center, Hamed Haddadi, drew the ire of a fan especially when both announcers mispronounced "Iranians" and not because of their reference to Borat.
Smith took the lead and pronounced Iranian as "eye-ranian" instead of the correct pronunciation of "e-ranian." Lawler chimed in and used the same mispronunciation. A viewer emailed to complain and the rest is history.
NBA.com reprinted the transcript of the offensive banter:
Toward the end of the 106-91 loss to the Grizzlies, Haddadi entered the game. A 7-foot-2 center, Haddadi is the first Iranian to play in the NBA. When he entered, Smith began a 40-second exchange by saying, 'Look who's in?" Lawler then answered, "Hamed Haddadi. Where's he from?" The exchange continued as follows:
Smith: "He's the first Iranian to play in the NBA."
Lawler: "There aren't any Iranian players in the NBA."
Smith: "He's the only one."
Lawler: "He's from Iran?"
Smith: "I guess so."
Lawler: "That Iran?"
Smith: Yes.
Lawler: "The real Iran?"
Smith: "Yes."
Lawler: "Wow. Haddadi -- that's H-A-D-D-A-D-I."
Smith: "You're sure it's not Borat's older brother?"
Smith: "If they ever make a movie about Haddadi, I'm going to get Sacha Baron Cohen to play the part."
Lawler: "Here's Haddadi. Nice little back-door pass. I guess those Iranians can pass the ball."
Smith: "Especially the post players.
Lawler: "I don't know about their guards."
"We regret the remarks made by Clippers announcers Michael Smith and Ralph Lawler during Wednesday's telecast," FOX said in a statement about 2 1/2 hours before the game. "While we believe that Michael and Ralph did not intend their exchange to be offensive, the comments were inappropriate.
"We extend our apologies to Hamed Haddadi of the Memphis Grizzlies and to anyone who was offended. We have addressed the situation with Michael and Ralph and have taken appropriate action."
To ensure Friday's telecast remained non-offensive to everyone, FOX Sports chose to have a silent broadcast* and played it on tape delay. This move alleviated the possibility of announcers offending someone during the last few minutes of a blowout. It also allowed production assistants to see if the Clippers (4-9) would offend basketball fans with another night of shoddy play. However, the Clips won their fifth game and everyone is happy once again.
* Michael Eaves and Don MacLean, who regularly serve as halftime and postgame analysts on the Clippers telecasts, substituted for Lawler and Smith at courtside, according to the Huffington Post.