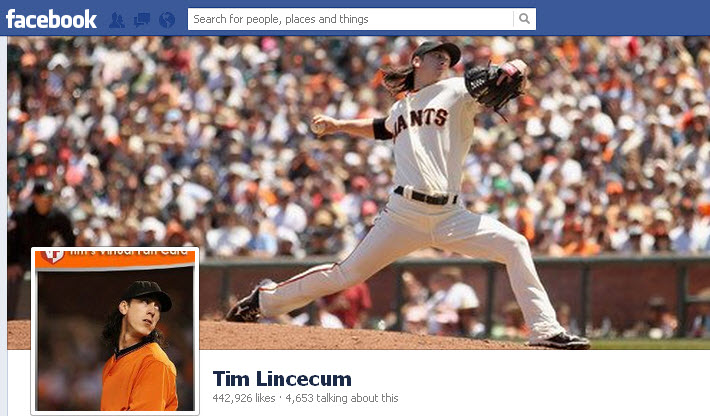 This is just so San Francisco: Two-time Cy Young award winner and all-around nice guy Tim Lincecum is giving 200,000 of his fans lunch -- on him -- via a mobile app.
Giants. Timmy. Smartphone app. Facebook. It's almost stereotypical... but the recently struggling pitcher has partnered with mobile-payment app GoPago to distribute the $10 vouchers, according to a release.
Freak will post the first of four codes to his Facebook page beginning July 10. Each code can be redeemed for $10 credit towards any purchase using GoPago at a restaurant live on its platform, "which includes local favorites like: Blue Fog Market, Naked Fish, Osha Thai, Tropisueno, The Sandwich Spot and Seller's Market."
Fans just need to download the GoPago app to their phones (both iOS and Android) and enter the code when prompted. Codes are infinitely shareable, but can only be redeemed once per user and will deactivate on Aug. 10.
"The San Francisco Giants inspired me to start GoPago a few years ago and we've been long-time fans of Tim -- especially how active he is in the San Francisco community," said Leo Rocco, CEO and founder of GoPago.
"We're thrilled to help Tim deliver a high-tech thank you to his fans, San Francisco style, with a scope and scale never before possible. This reinforces our commitment to building local businesses by giving them the opportunity to connect with Tim's massive fan base.
Lincecum has more than 442,000 fans on his Facebook page. About half of them will be dining out on him over the coming month.