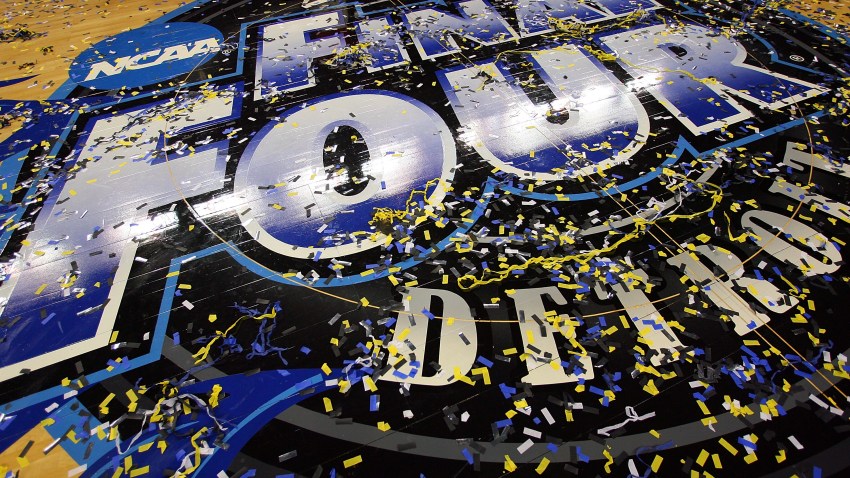 Anyone looking to catch a little March Madness early should head to the Shark Tank today.

The doors of the HP Pavilion will be open to anyone who wants to watch practice sessions free of charge between noon and 7:20 p.m.

Eight teams are traveling to San Jose for the NCAA tournament. They have games Thursday and Friday with the winners playing on Saturday.

Wednesday is a practice day.

Each team will get 40-minutes on the court.

So if you want to watch Butler (28-4), Marquette (22-11), Montana (22-9), Murray State (30-4), New Mexico (29-4), UTEP (26-6), Vanderbilt (24-8), or Washington (24-9) here is the schedule:
No. 13 Murray State Noon - 12:40 p.m.
No. 12 UTEP 12:45 p.m. - 1:25 p.m.
No. 4 Vanderbilt 1:30 p.m. - 2:10 p.m
No.5 Butler 2:15 p.m. - 2:55 p.m.
No. 6 Marquette 4:25 p.m. - 5:05 p.m.
No. 3 New Mexico 5:10 p.m. - 5:50 p.m.
No. 11 Washington 5:55 p.m. - 6:35 p.m.
No. 14 Montana 6:40 p.m. - 7:20 p.m.
Both of the Bay Area teams in the tournament are playing the South Region.
Cal coach Mike Montgomery told the Associated Press he is confident his team will take a different approach this year.
The Golden Bears went home in the first round last year after getting bounced by Maryland. "I thought a year ago we lost our edge a little bit," Montgomery said. "The accomplishment of getting there probably overshadowed the fact that we were going in there to win. Now the notion of these kids is going to be that we're going in there to compete to win. That's part of the process of building a program."
Cal opens as the eighth seed and plays No. 9 Louisville in Jacksonville, Fla., on Friday.
As for Saint Mary's (26-5)-- it is the No. 10 seed in the same region. It faces Richmond in the first-round Thursday.
This is Saint Mary's sixth NCAA tournament berth and third under Bennett, who is in his ninth season at the school. "We're glad to be a part of it," Bennett told AP.