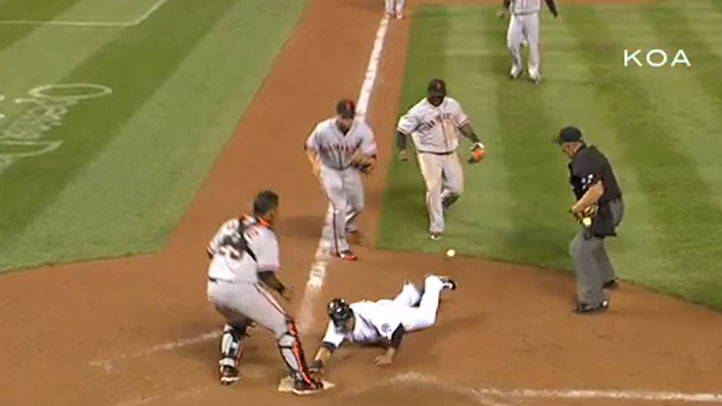 Wednesday night was not a good night to be a Giants fan. The team lost 17-8 as newly-shorn ace Tim Lincecum got absolutely pounded, giving up six earned runs in the shortest start of his career.
But the game can really best be summed up by one play, a fifth-inning single by the Rockies Ramon Hernandezin which the Giants committed no less than like 43 errors.
Or five errors. Whatever, it's a lot of errors.
I mean, what a freaking trainwreck. First of all, somehow it was too difficult for Angel Pagan to gas Todd Helton, who's at least 55, at home plate. But that's not necessarily his fault -- Brett Pill steps in and eggs the cutoff throw.
That might have been forgivable if Pill hadn't immediately dropped another ball when running the old pickle that should've resulted in an out.
But, hey, at least the Giants didn't blow the play at third base too! Guh.