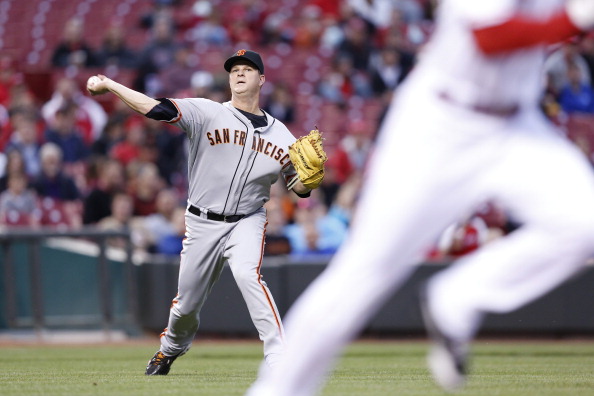 Matt Cain was all ice water in his previous two starts, but the Reds wasted no time sticking him in a cocktail shaker Tuesday night.
They forced Cain to throw 38 pitches in the first inning, Brandon Phillips benefited from a controversial call one pitch before belting a two-run home run and the Giants bullpen disintegrated in a six-run seventh inning on the way to a 9-2 loss at Great American Ball Park Tuesday night.

Cain (1-1) allowed three runs in 6 1/3 innings to drop his first decision of the season while Mat Latos handcuffed the Giants over seven shutout innings to earn his first victory with the Reds.

The Giants lost for the sixth consecutive time and 11th of their last 15 at the ballpark on the banks of the Ohio River.