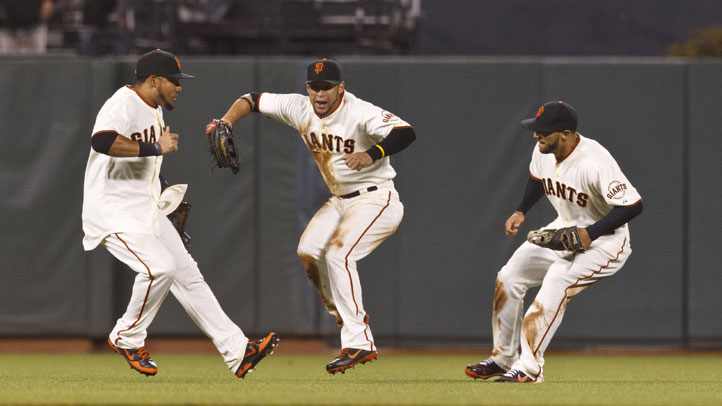 Once 2012 wraps up -- regardless of whether or not it ends with no playoff berth or a World Series title -- the Giants will have a few decisions to make.
One of the biggest decisions will be whether or not re-sign Melky Cabrera, whose season this year has been a revelation. Additionally, now that the Giants have acquired Hunter Pence, they'll have some sort of decision to make, since Pence should make between $12-15 million in arbitration in 2013 and become a free agent after that.
Good news, Giants fans: the team has some "flexibility," according to GM Brian Sabean, who spoke with reporters on a conference call after the trades went down on Tuesday afternoon.
"We go through the budget fire drill on a monthly basis and update what our forecast is," Sabean said. "It became apparent we were going to have flexibility this off-season. One of the reasons you make a deal like this is you control Pence and hope he has a good experience.

"There is some flexibility in the budget hopefully to sign Melky and plug what our holes will be in off-season."
When we last spoke of the potential for a Melky extension, the Melkman was in the middle of a destructively awesome streak and en route to an All-Star Game MVP award. He's cooled off since then, but not a whole lot.
He was, at one point, on pace for 248 hits. He is now "only" on pace for 225 hits this season. In the second half, he's hitting .343 (versus .353 in the first) and getting on base more (.392 to .391). He's got two homers in 16 games, versus eight home runs in 83 games in the first half.
If he keeps this up throughout the season, the Giants might not be able to afford him, especially if they want to ink Pence to a longer deal as well.
But the idea of waiting out a little regression for Melky is a smart one, especially if the Giants have the flexibility to gamble a little bit this off-season.