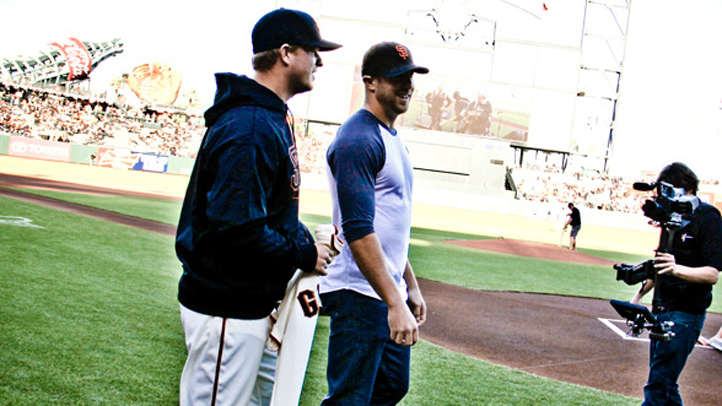 Alex Smith grew up a San Diego Padres fan and during his first few seasons in San Francisco he was often seeing wearing the hat of his hometown team.

But last year, the San Francisco 49ers quarterback began donning the hat of the city he has adopted and called home for seven years.

This past weekend the San Francisco Giants rewarded Smith for his new found loyalty by honoring the quarterback before the faced the Pittsburgh Pirates.

The Giants' Matt Cain presented Smith with an autographed jersey at home plate with his No. 11 on it.

"I'm a big Giants fan, so it was nice for them to ask me to come out and to present me with a jersey," Smith said through the 49ers public relations team.

Smith was joined at the game by his wife and his left tackle Joe Staley. The two players visited with the Giants in the clubhouse before the game and posed for pictures.