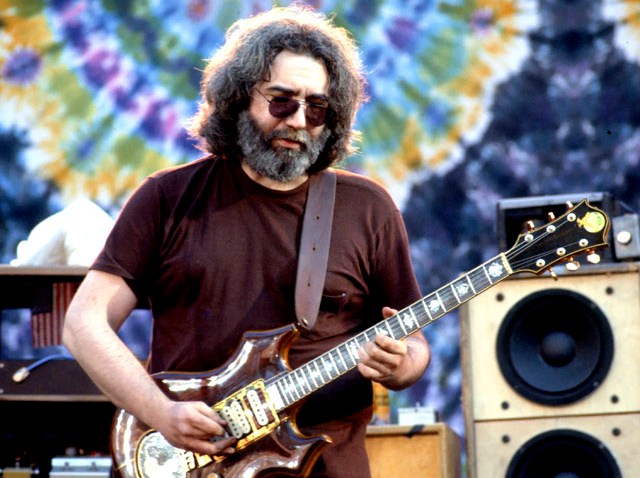 If you're the kind of baseball fan who's more interested in "Steal Your Face" over stealing a base, then the San Francisco Giants have a miracle ticket for you.
The Giants have designated their Monday, August 9 game against the Chicago Cubs as Jerry Garcia Tribute Night, a celebration of all things Grateful Dead and Jerry Garcia, to memorialize the 15th anniversary of Garcia's passing.
Grateful Dead guitarist Bob Weir will perform the National Anthem, and Grateful Dead drummer Mickey Hart will attempt to shatter the Guinness World Record for world's largest kazoo ensemble with a 7th inning stretch performance of "Take Me Out to the Ballgame".
In other words, it won't be the most somber memorial service you've ever attended.
The line-up of Grateful Dead tributes, homages, and give-aways is enough to make even Tim Lincecum gasp "Whoa, Dude!" in awe. In addition to the performances by members of the Grateful Dead, pre-game performances will feature popular Grateful Dead cover bands, and Jerry's daughter Annabelle Garcia will throw out the first pitch.
Additionally, fans purchasing the special Jerry Garcia Tribute Night ticket will receive a free, limited edition Jerry Garcia bobble-head and be seated in a special "Jerry Garcia Section" of AT&T Park.
Wonder what that section's going to smell like!
Hilariously, the Giants' next home game promotion after Jerry Garcia Night will be Law Enforcement Night on August 11. You really have to hand it to the Giants for working both sides of their fan base.
Joe Kukura is a freelance writer who will spend the game in the parking lot if he can find a Volkswagon bus that makes a curiously loud hissing noise.
Copyright FREEL - NBC Local Media