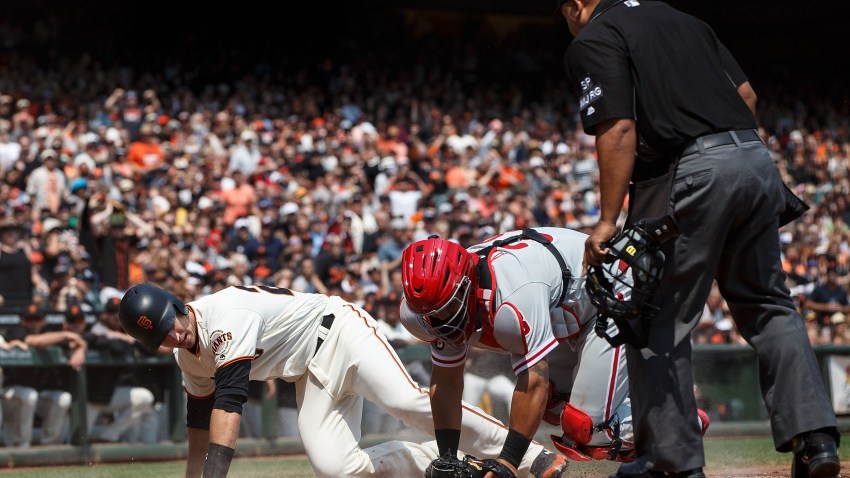 The Giants' goal of winning the NL West is officially over.
With their 5-2 loss to the Phillies on Sunday, the Giants have been eliminated from NL West contention. Not that they had any chance, as they sit 39 games behind the first-place Dodgers.
The Giants carried a 2-1 lead into the eighth inning, but the Phillies tagged Hunter Strickland for six hits and three earned runs.
Sacramento-native Rhys Hoskins homered in the top of the ninth to pad Philadelphia's lead.
Madison Bumgarner did his part, but it wasn't enough. The Giants starter allowed just four hits and one earned run over six innings and gave his team a 2-1 lead with an RBI-single in the fifth.
The Giants loaded the bases in the bottom of the eighth, but Pablo Sandoval struck out to end the inning.