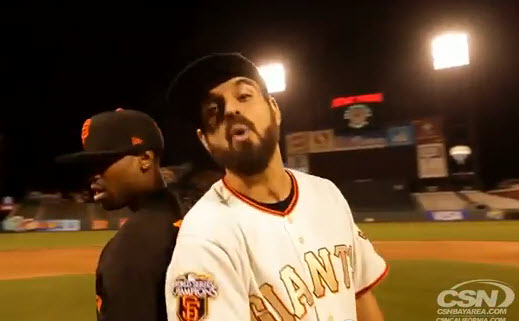 Winning a World Series has many benefits. Just ask the San Francisco Giants and their fans.

The team is in the middle of a string of sell out games. Being a fan and wearing orange is "cool" again. And the G-men Finally has some bonafide anthems.

There are at least two that are being promoted by the team and our partners at Comcast SportsNet. Both are raps.

First is a little diddy called G-men.

The second one comes courtesy Comcast who brought back last year's post-season YouTube star Ashkon for a sequel to "Don't Stop Believing."
It's called "Feeling Like a Giant" and puts Ashkon with Bailey.
Ashkon's 2011 effort is good, but hasn't received the traction of his Journey rendition.

If you haven't watched that in awhile. Here you go.