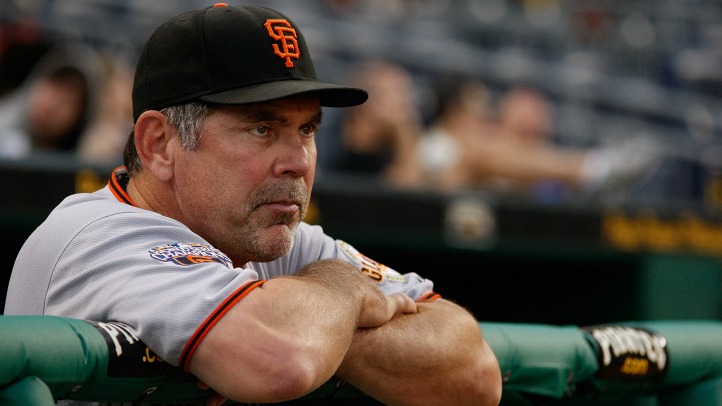 On Sunday, the Los Angeles Police Department arrested one of the suspects from the Opening Day attack on Bryan Stow at Dodger Stadium.
Not surprisingly, the Giants, who've been deeply affected by Stow's condition, were thrilled at the news.
"Today's arrest in the Bryan Stow case is welcome news in what has been a very difficult time for the Stow family," the team said in a statement released Sunday. "We commend the Los Angeles Police Department for their hard work and we are confident that they will continue to dedicate themselves until all of those responsible for this senseless act of violence have been brought to justice. Our thoughts and prayers remain with Bryan Stow and his family and we thank the community for its tremendous support for the Stow family during this difficult time."
Jeremy Affeldt wasn't as optimistic, but clearly understood the importance of the arrest to Stow's family, speaking to Andrew Baggarly of the San Jose Mercury-News after Sunday's game.
"Hopefully, it helps brings closure to a situation, at least from one angle," Affeldt said. "There's still closure needed on survival and recovery from the other angle. You hope it leads to more arrests of the other guys involved. You want to see justice served the way it needs to served.
"It's nice that one of the guys has been caught, but I'm sure the family would rather have Bryan alive and be able to talk to him. Like I said, it could bring closure, but I still don't think it brings the kind of closure the family needs."
Manager Bruce Bochy praised the LAPD's resiliency in chasing down leads and finding a suspect, seven weeks after the attack.
"I heard it this morning ... great news," Bochy said. "I know it's been hard on the family, but for the [LAPD] to continue to work as hard as they have been and have a suspect in hand, that's great news. Hopefully, they will catch everybody involved in this senseless act."
It truly is. And while it's exciting news that one of the alleged perps has -- hopefully -- been caught, it's also not time to celebrate. Not until, as Affeldt said, there's some real closure for the Stow family.