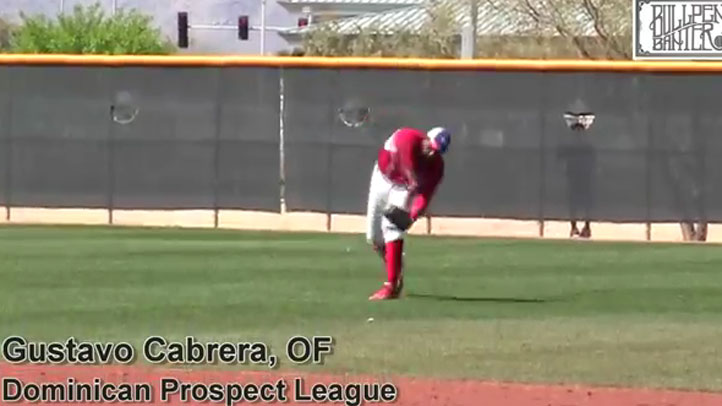 The Giants have reportedly dipped a toe (and a decently sized one) into the international prospect market and signed one of the top prospects out there in Gustavo Cabrera.
That's according to Baseball America's Ben Badler, who reports that San Francisco signed the Dominican center fielder for $1.3 million.
Cabrera is the fifth-ranked prospect on BA's international list and according to Badler, "several scouts believe Cabrera has the best tools in Latin America." Cabrera, who is six feet tall and weighs 190 pounds, reportedly has a "question mark" for a bat, however.
"In terms of raw tools and athleticism, there's nobody in Latin America who is ahead of Cabrera, a 16-year-old from La Romana who trains with Christian "Niche" Batista and plays in the Dominican Prospect League," BA's full prospect report reads, via Grant Brisbee of McCovey Chronicles. "He's an explosive athlete with plus-plus speed, which gives him excellent range in center field along with a solid arm."
And then there's the question mark:
"At the plate, Cabrera has terrific bat speed and above-average raw power, but nearly every scout comes back with the same report: Love the tools, not sure if he'll hit in games," Baseball America writes.
So he's a gamble. But a talented, relatively cheap gamble that could pan out offensively if everything breaks right, and should pan out defensively regardless. That's not a bad move at all.
Scope his prospect/scouting video below: