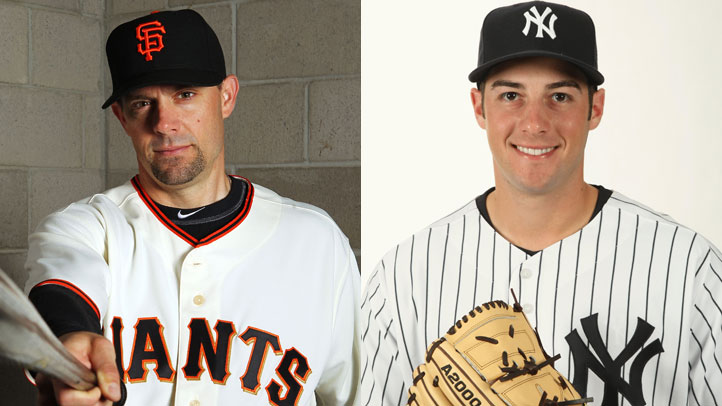 The Giants announced Wednesday that backup catcher Chris Stewart, who was out of minor-league options, was traded to the Yankees for minor leaguer George Kantos.
The deal frees up some roster space for Brian Sabean and Bruce Bochy, and allows them to keep Hector Sanchez on the major-league roster without holding onto three catchers.
Kantos is a 26-year-old right-handed reliever who pitched six innings after a September call up for the Yankees in 2011 and allowed two runs. He also struck out six in that time.
After Buster Posey went down with an injury last year, Stewart filled in, starting 67 games and batting .204 with three home runs and 10 RBI.
Sanchez should be a much better potential backup, and will also provide a capable hitter to fill the catcher's spot when Posey shifts to first base in order to stay healthy.
"He's legit," Barry Zito said of Sanchez, per Alex Pavlovic of the San Jose Mercury News. "Really fun to throw to."
It also means that, yes, Brandon Belt and Brett Pill made the major-league roster for Opening Day.
The Giants didn't break the bank or shut down the Internet with a monster move in this deal, but they did acquire something for Stewart, which is a pretty impressive move considering the circumstances.