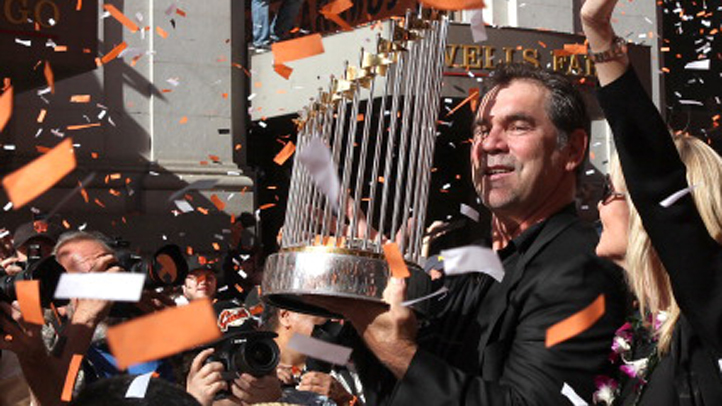 The long and windy road of the San Francisco Giants World Series championship trophy is coming to the end of its Bay Area leg. The last stop is Thursday afternoon in Pacifica.

Courtney Conlon, with the Pacifica Chamber of Commerce, said they had to make several pitches before the team agreed to play ball in the coastal community and they consider being chosen as the last stop a home run.

City Council woman Sue Digre and local reporter Horace Hinshaw went to the plate for the city on several fronts and commerce employee Debbie Wydler gets the credit for being the clean-up hitter in this baseball analogy.

Pacifica is the closest coastal city to San Francisco and has thousands of people who proudly wear the orange and black. Hundreds if not thousands of them are expected to turn out to see and get their photo taken with the trophy free of charge.

The 30-stop tour started at San Francisco's City Hall back on Jan. 4. It will officially end on May 5 in Troy, N.Y., where the team was originally founded.
Along the way the trophy got a first class seat on Virgin America on its way to New York City appearance. It also stopped by the NBC Bay Area newsroom as a Christmas thank you for being the broadcast home of the Giants.

The trophy will be displayed at the Pacifica Community Center from 3 to 5:30 p.m.