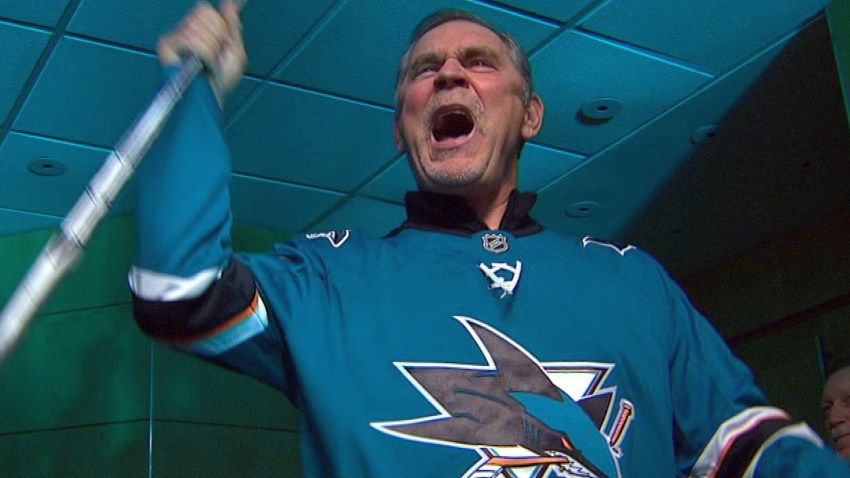 SAN JOSE -- A day before the Giants are set to use an opener on their mound, the Sharks used a Giant to open their doors.
Giants manager Bruce Bochy handled the ceremonial door-opening duties as San Jose took the ice ahead of Game 2 of the Western Conference final against the St. Louis Blues.
Bruce Bochy opening the door tonight. He knows a thing or two (or three) about bringing a championship to the Bay 🙌 pic.twitter.com/IOzEI0nQa0— Sharks on NBCS (@NBCSSharks) May 14, 2019
The Giants skipper is the 11th-winningest manager in MLB history, with 1,943 wins (and counting). The Sharks surely hope his playoff pedigree wears off, as Bochy's 44 postseason wins are tied with Jim Leyland for fourth all-time. His three World Series rings are the most among active managers, and tied for sixth all-time. Bochy announced prior to this season that 2019, his 25th as a big-league manager, would be his last.
[RELATED: How to watch Sharks-Blues Game 2]
Bochy wasn't the first Bay Area baseball figure the Sharks brought out. San Jose turned to A's legend Reggie Jackson to open the door ahead of Saturday's Game 1, a 6-3 San Jose win. Giants first baseman Brandon Belt opened the door ahead of Game 1 of the Sharks' first-round series with the Vegas Golden Knights on April 9, while A's outfielder Mark Canha and reliever Liam Hendriks did the same for Game 5 of that series. San Jose won both of those games 5-2.
If Bochy's presence means another Sharks win, they'll take a two-games-to-none lead in the best-of-seven series.

Copyright CSNBY - CSN BAY