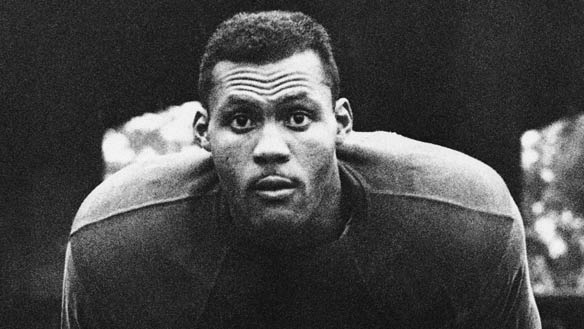 Hall of Fame football player Ollie Matson, who played for Washington High and City College in San Francisco, died Saturday in Los Angeles, reports the Chronicle.
Ollie won two medals in track at the 1952 Olympic Games, and was considered one of the best all-around players in NFL history.
Matson played on the USF football team in 1951 that was undefeated but was not invited to any bowl games, supposedly because the team had two black players. The USF team forever carried the slogan "Unbeaten, Untied, and Uninvited."
"I think we were the best team of any college or university in the country that year," Mr. Matson said in 2001. "It was just unfortunate we ran across all those situations."
Matson's nephew Art Thompson said Matson had been declining in health over the past several years, suffering from complications of dementia.
Ollie Matson died at home with his family by his side.
He was 80.