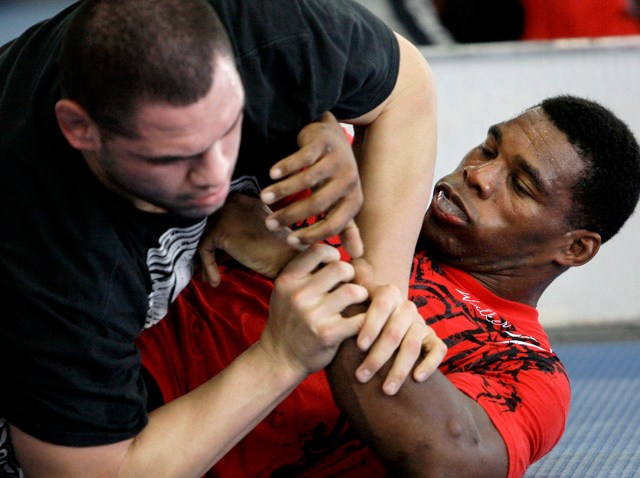 Donald Trump didn't see this coming. Nor did anyone else.
Former "Apprentice" star Herschel Walker has resurfaced. His latest career transformation? Walker is training to be an MMA fighter. The brutal sport of Mixed Martial Arts isn't usually conducive for a 47 year-old retired football player.
"This is not a gimmick," said Walker. "This is not a money maker. This is about training to win."
The 1982 Heisman Trophy winner is training in San Jose, Ca at a kick boxing facility. He plans to make his MMA debut on January 30th in Miami.
"As a little fat kid growing up in Wrightsville, Georgia, I grew up wanting to be an athlete," Walker said. "To be an athlete, this is where you get tested."
Football star, Olympian, television shows...and now this. Can he handle the punishment in the ring?
"I can fight."