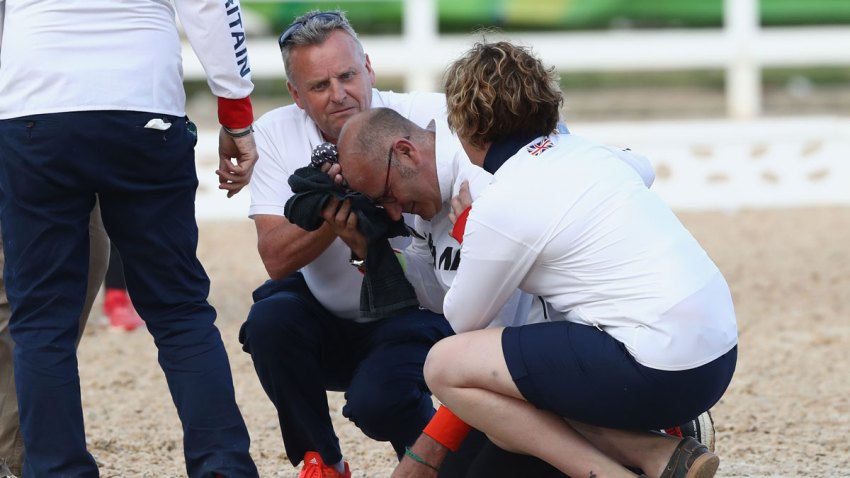 A spooked horse reportedly gave the Olympic German team's groom a kick to the head as the country's four winning equestrians were being celebrated for their gold medal performance Saturday.
Robbie Sanderson was parading 9-year-old Cosmo around the field during the award ceremony in Rio on Friday. Cosmo backed up at one point and kicked Sanderson in the head, knocking him down to the ground, according to Britain's The Sun.
Grooms, who are responsible for the health and general maintenance of the horses, generally show off the horses as the teams get their medals.
Sanderson, who is British but couaches for the German dressage team, suffered a gash to his head and was taken to the hospital where he was treated for his wounds. According to The Sun, the team said Sanderson is fine.
The team of Isabell Werth, Kristina Broring-Sprehe, Dorothee Schneider and Sonke Rothenberger posted a score of 81.936 percent, with the British team of Dujardin, Carl Hester, Spencer Wilton and Fiona Bigwood finishing on 78.602.
Dressage requires riders to train a horse at a high level. The event highlights its athleticism and the beauty of its movement. Riders and horses work together to display balance and rhythm in each movement, while imitating a "dance."