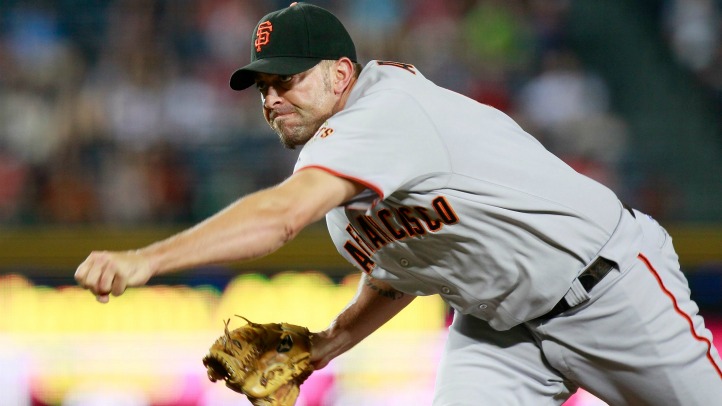 Giants reliever Jeremy Affeldt is scheduled to make a visit to the Bay Area this week to get his injured hand checked out.
You may remember that Affeldt missed the final weeks of the season after he cut his hand open while trying to separate frozen hamburgers with a knife during a rare off day. The cut was deep enough to cause nerve damage and required surgery.
AP reported that Affeldt has an appointment on Thursday with a hand specialist. Affeldt told AP he hopes to be able to lose a protective brace he's been wearing after that visit.
The initial bandage was massive. Affeldt was seen during games in the dugout with a polar bear like paw on his right hand.
It's a good thing that Affeldt is a lefty, because the cut was to his right hand. The injury is not expected to have an impact on his livelihood.
Affeldt ended 2011 with a record of 3-2 with a 2.63 ERA . He had three saves in 67 outings.