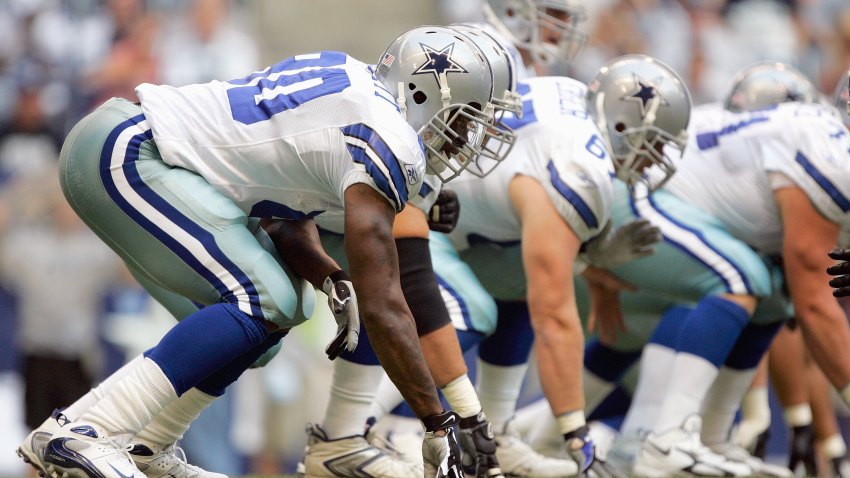 Hall of Famer Jerry Rice on Monday night advised 49ers quarterback Colin Kaepernick to show respect for the American flag.
Rice, who topped nearly every statistical category as a wide receiver for the 49ers, chimed in on the Kaepernick controversy via Twitter:
"All lives matter. So much going on in this world today. Can we all just get along! Colin, I respect your stance but don't disrespect the Flag."
Kaepernick has taken a seat on the 49ers' bench for the team's first three exhibition games to bring attention to America's oppression of minorities and, specifically, a problem he sees with police brutality.
"Ultimately, it's to bring awareness and make people realize what's really going on in this country," he said. "There are a lot of things going on that are unjust and people aren't being held accountable for. And that's something that needs to change. That's something this country stand for freedom, liberty, justice for all. And it's not happening for all right now."
Kaepernick said he will continue his stance until he sees significant change. The 49ers return to action Thursday night in San Diego.
"I'll continue to sit," Kaepernick said. "I'm going to continue to stand with the people that are being oppressed. To me, this is something that has to change. When there's significant change and I feel like that flag represents what it's supposed to represent, this country is representing people the way that it's supposed to, I'll stand."
Kaepernick said his protest in no way is a reflection of his thoughts on the U.S. military. He said he supports the men and women who have served this country and would like to see them be treated better, too.
"I have great respect for the men and women that have fought for this country," he said. "I have family, I have friends that have gone and fought for this country. And they fight for freedom, they fight for the people, they fight for liberty and justice, for everyone. That's not happening. People are dying in vain because this country isn't holding their end of the bargain up, as far as giving freedom and justice, liberty to everybody. That's something that's not happening.
"I've seen videos, I've seen circumstances where men and women that have been in the military have come back and been treated unjustly by the country they have fought for, and have been murdered by the country they fought for, on our land. That's not right."