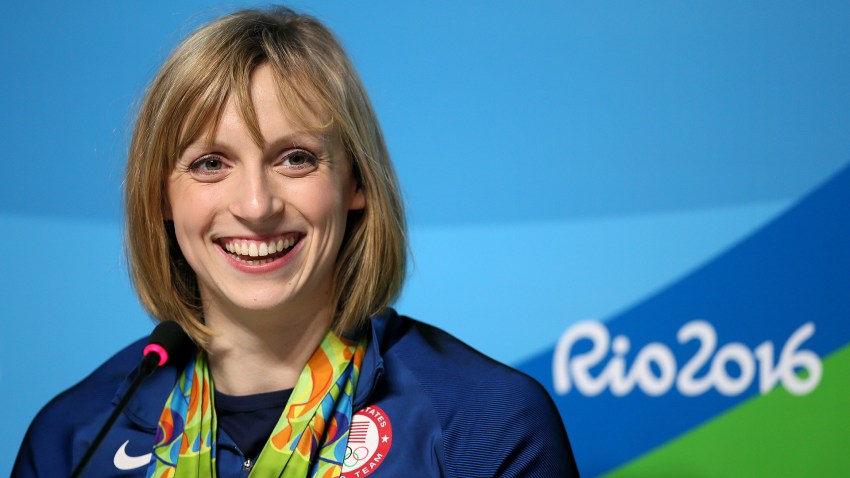 Instead of cashing in – literally – on her standout performance at the Olympics, Katie Ledecky has picked another door.
Behind that door lies life as a Stanford University student.
Business Insider reported that 19-year-old Ledecky could earn an estimated $5 million yearly in endorsements. Instead, she enrolled in the Peninsula school, where she plans to swim as an amateur.
On ESPN Radio's "Mike and Mike", Ledecky said she didn't struggle with her decision.
"I've always wanted to swim collegiately and have that experience," she said. "I think it is going to be a lot of fun to be on a team with some really great friends and great swimmers and also just go to class with them."
The nine-time world champion delayed her enrollment at Stanford University by a year to focus on training for the 2016 summer games in Rio.
And what a run it was.
As part of a swim team that also featured Simone Manuel and Madeline Dirado, both of Stanford University, Ledecky picked up four gold medals and one silver.
Olympic sports marketing expert Bob Dorfman said the college experience won't hurt Ledecky in the long run, according to Business Insider.
"Obviously, the challenge is maintaining high visibility during non-Olympic years, but with her personality and likability, combined with the ever-growing influence of social media, the potential for longer-term deals is there," he said.