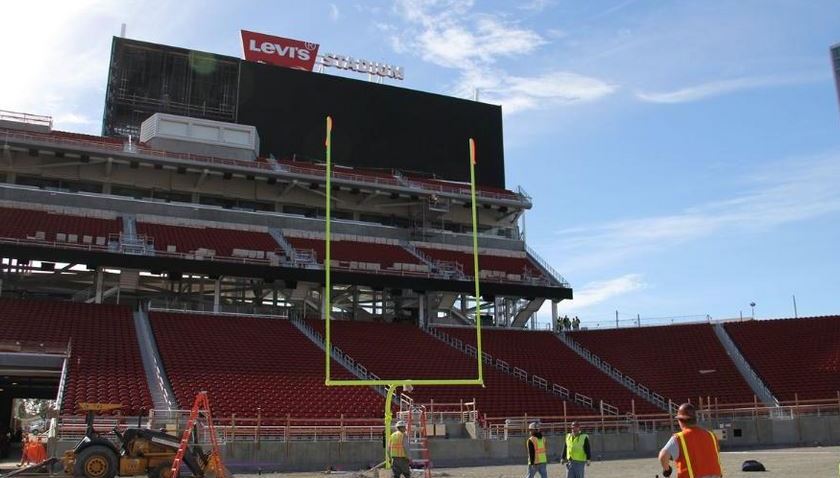 Leave everything to the professionals when you attend games at Levi's Stadium, the new home of the 49ers, this fall.

And that means everything -- including playing football.

The list of banned activities at Levi's Stadium -- the San Francisco 49ers' new $1.3 billion South Bay palace -- would include sights and sounds familiar to those used to Candlestick Park.

The Santa Clara Police Department proposed the rules, which were tentatively approved by city council members Tuesday night.
The city will now seek public input on the proposal before making a final decision on whether to adopt the set of rules for the new stadium.

Among the highlights:

Limiting tailgating: no beer kegs, loud music, and playing sports (games of catch) in the parking lot.

In fact, throwing a football would be be banned both inside and outside the stadium, according to the rules. As would bringing in animals "except guide dogs" (for some reason, Santa Clara PD have taken it upon themselves to ban "birds, fish" and "reptiles").
The rules also prohibits a person from buying a ticket to reenter the stadium after having been kicked out. There will also be no selling of anything in the parking lots without a permit, no seeking employment and no panhandling.
Inside the stadium, take care not to sit in someone else's seat, not to bring in alcohol, and to not use any kind of "noise-making device" that's not approved by the stadium crew.
Copyright FREEL - NBC Local Media