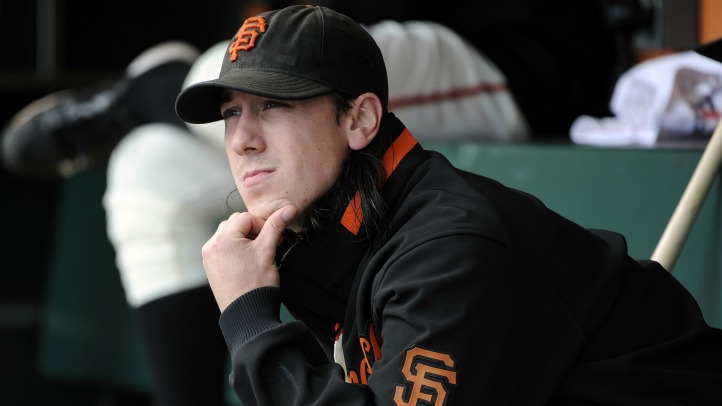 OK, Giants fans. It's not time to hit that panic button yet, but you can officially start worrying a little bit about The Freak.
Tim Lincecum is not in uncharted territory. He's gone through rough stretches before, only to bounce back and be even better than before. Last season in August is a perfect example before he found his stride for a great September and even better October en route to a world title.
Once again, Timmy is in one of those rough stretches.
In his last four starts, he hasn't been The Freak. He's given up 18 earned runs on 27 hits and 12 walks in those four starts, which have totaled 21 1/3 innings.
His absolute low point came on June 11 against the Reds when he went just four innings and gave up seven earned runs, easily one of the worst starts of his career.
On Friday night in Oakland, he was looking for a rebound against an anemic offense and a bad team, and didn't get it. Lincecum was OK — better than his previous couple of starts. But he wasn't good enough. In six innings, he gave up two earned runs with seven strikeouts but had five walks to go with it and took the loss as Oakland won 5-2.
He'll start next against another bad team when the Giants host Minnesota on Wednesday with another chance to get back on the right foot.
Copyright FREEL - NBC Local Media