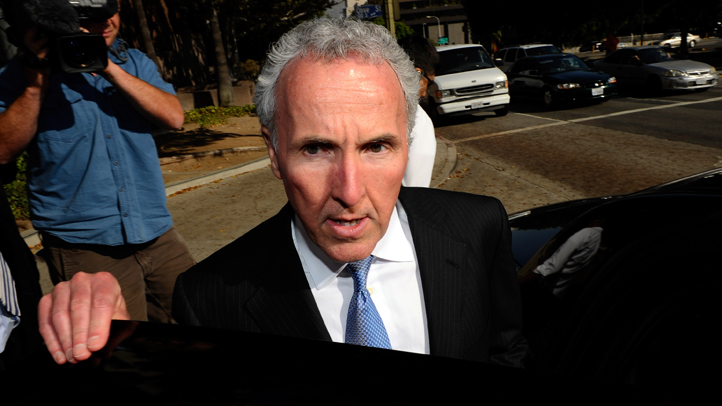 For us Dodger fans, the news that former Laker great and businessman Magic Johnson -- and a group of investors -- has purchased the team via auction is good news. The previous owner Frank McCourt had taken money out of the team to pay for a lavish lifestyle -- and ended up pushing the franchise into bankruptcy.
Complete Coverage: Dodgers' ChangeUp
One of McCourt's many sins was against the people of California: according to the LA Times, he and his co-owner -- McCourt's then-wife Jamie -- made $108 million between 2004 and 2009, but didn't pay state (or federal) income taxes.
That should be more of a scandal, particularly in early 21st century California, which has faced big cuts to education and other core public programs. And it also begs the question: will California and its governments finally see some money for McCourt's profits on this sale?
The short answer: no one knows for sure, since we don't know about McCourt's taxes.
But the announcement of the deal had one telling detail that suggests tax avoidance may explain part of the structure of the sale. McCourt will remain an owner of the land that includes Dodger Stadium, in an entity that includes some of the new owners.
There can be many reasons for such structures, and some reports suggest McCourt wants to retain rights to develop the parking lots around the stadium. But one reason for keeping McCourt's name on the deed may be to avoid reassessment of property.
Some advocates of changing California's property tax laws have shown that such structures allow business and property sales to occur without the legal change of control that triggers reassessment.
Without reassessment of property, tax bills are based on earlier valuations. And the purchase price of the Dodgers -- $2 billion, a record for a professional baseball team -- stands to reason that the land upon which Dodger Stadium is far more valuable today than whatever number upon which it was most recently assessed.
Taxpayers deserve a cut of this deal. And of McCourt's profits.
Let us know what you think. Comment below, send us your thoughts via Twitter @PropZero or add your comment to our Facebook page.