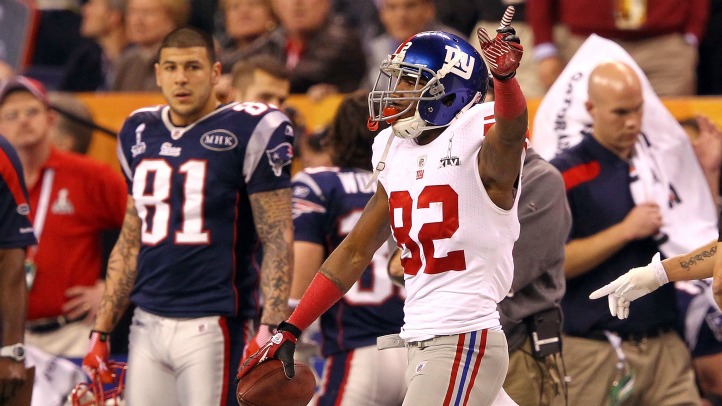 The 49ers might not be in the wide receiver market anymore; Mario Manningham has agreed to deal with San Francisco. CSNBayArea.com confirmed a Pro Football Talk report of a two-year agreement. Terms of the deal were not immediately known.

Manningham was one of three free agent receivers to visit with the 49ers this week. Chaz Schilens and Brandon Lloyd, the other two receivers to meet 49ers brass, recently agreed to terms with the Jets and Patriots, respectively.

Manningham would join Michael Crabtree, Randy Moss and Vernon Davis as the top receiving threats for San Francisco, CSN Bay Area reported.

It remains to be seen who will be targeting them next season.

Manningham, 26, has played four NFL seasons with the New York Giants, totaling 160 receptions and 18 touchdowns in 49 games.

He caught just one pass in the NFC Championship against the 49ers last year, but it was a big one, a fourth-quarter TD reception that made it 17-14 Giants. He also caught six passes for 27 yards and a touchdown in the regular-season matchup with the 49ers.

The 49ers have added Moss and Manningham to their receiving corps this offseason, providing serious depth to a position group that needed bolstering, and the will have done so at a relatively inexpensive pricetag. Moss was brought in on a low-risk, one-year contract. And Manningham's contract is expected to be similar in breakdown to the three-year, $12 million contract Brandon Lloyd agreed to earlier Saturday ($4 million per year).