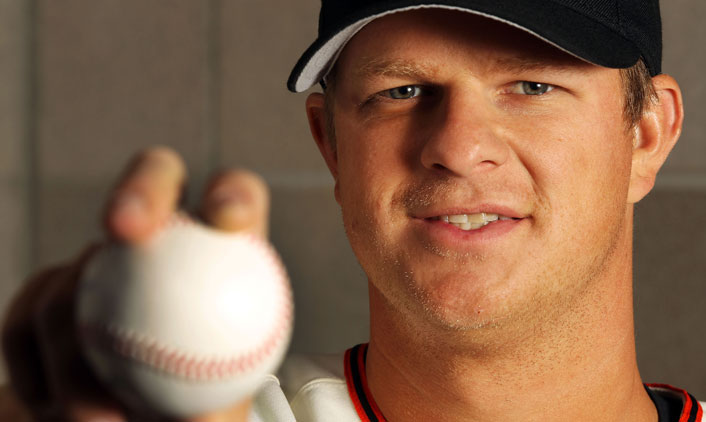 For whatever reason, it's always been kind of presumed that Matt Cain isn't going anywhere. That's not because Cain's not talented: if he hits the free-agent market, he'll be one of the most sought-after players in baseball. It's just always assumed the Giants love him, he loves the Giants and something will work out before his contract expires.

So it's mildly terrifying to find out that Andrew Baggarly of CSN Bay Area talked to Cain on Thursday and Cain said he was "really torn" about his future with the Giants.

"I guess … I don't know," Cain told CSNBayArea.com. "I'm hesitant to answer that question because I'm thinking about the times I've had playing with these guys, growing up in this organization. I'm definitely going to enjoy this season to the fullest with whatever happens. But you also think about going to free agency, and you might not have that chance again. So you really are torn between the two sides. It'd be hard to say it's one way or the other."

Making matters worse is a report from Ken Rosenthal of Fox Sports that the chances of Cain and the Giants reaching a deal before Opening Day are "rapidly diminishing."

There's no requirement that Cain ink something before the season starts, but he's made it clear that he doesn't want contract negotiations becoming a distraction during the season.

Baggarly, per a source, says that such the diminishing description is "overly dramatic," but that "the two sides remain far apart in talks." Perhaps that's because the Giants expect Cain to take a "hometown" discount, and Cain isn't looking to do that. Why he's not is logical -- he's increasingly aware of his value on the market and, per the man himself, has a good idea of what he's worth to other teams.

"We feel like we do," Cain said about knowing what he's worth. "Yes, we do."

The prevailing feeling is that Cain can pull in a six-year contract worth north of $100 million; landing $120 million over six years. That's not out of this world for a 28-year-old pitcher (Cain is 27 until October 2012) who's similarity score through age 26 is John Smoltz.

Frankly speaking, the Giants have to lock him up. The reason the team bailed on beefing up the offense on the roster this past offseason was, quite specifically, a desire to ink Tim Lincecum and Cain to long-term deals. If those two goals can't be accomplished (and it's debatable whether Lincecum is even "locked up") then there's at least cause for concern.