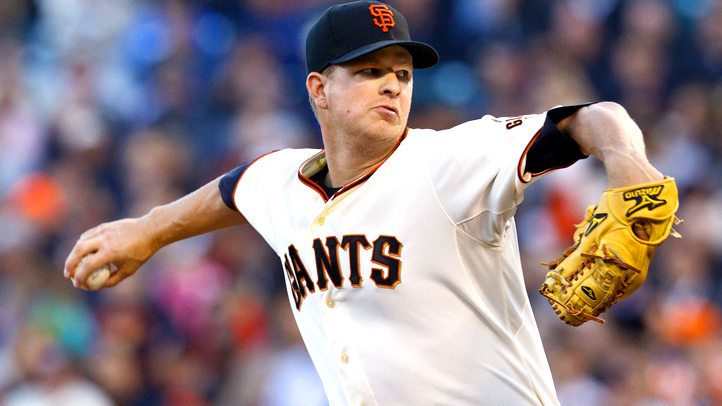 On Tuesday night, Matt Cain made history, throwing the 22nd perfect game in MLB history and the first perfect game in Giants franchise history. Cain was dominant from the start, tying Sandy Koufax for the most strikeouts in a perfect game, with 14.
[For CSN Bay Area's full coverage, click here.]
He got a little help from his friends though -- Gregor Blanco made one of the best catches you'll see all season to keep the perfection alive.
"I'm wondering what he's doing over in right center," Cain joked. "The only thing I can think of is maybe [Angel] Pagan had a chance. I see Blanco coming out of nowhere and then dive and then the whole crowd went crazy ... that was hard to concentrate."
Cain figured it out anyway though, bearing down through two three-ball counts the rest of the way and forcing the Astros to take some bad cuts, freezing a couple batters on the way.
The Giants ace threw 125 pitches, 86 of which were strikes, and may have, honestly, pitched the most dominant game in the history of baseball. But he obviously won't say that.
"Honestly, I have no idea what it means," Cain said afterwards. "It's unspeakable right now. This is unbelievable. It's obviously a part of history and something I'm going to remember forever and ever."
So will every single Giants fan, along with anyone who was fortunate enough to enjoy ride.
There have been 14 no-hitters in Giants history, but this is, memorably, the first perfect game.