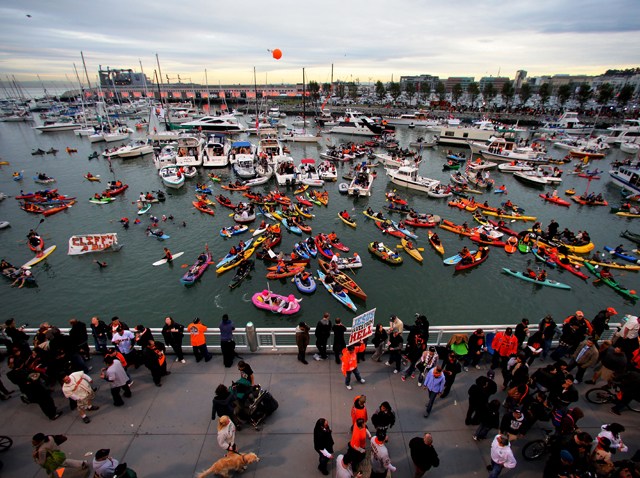 McCovey Cove has for the most part stayed empty ever since Barry Bonds left the building. Sure, you'll still find a few kayaks every now and then as well as a sailboat or two hanging out on weekends, but it is nothing like the Bonds' years.
That is, until the World Series came to town.
NBC Bay Area's Raj Mathai counted 1,000 people in the cove for Game One against the Texas Rangers.
The flotilla included a group of loud party animals who cheer like they are inside the stadium. One woman used the mast of a sailboat as a poll, and yes she took it off.