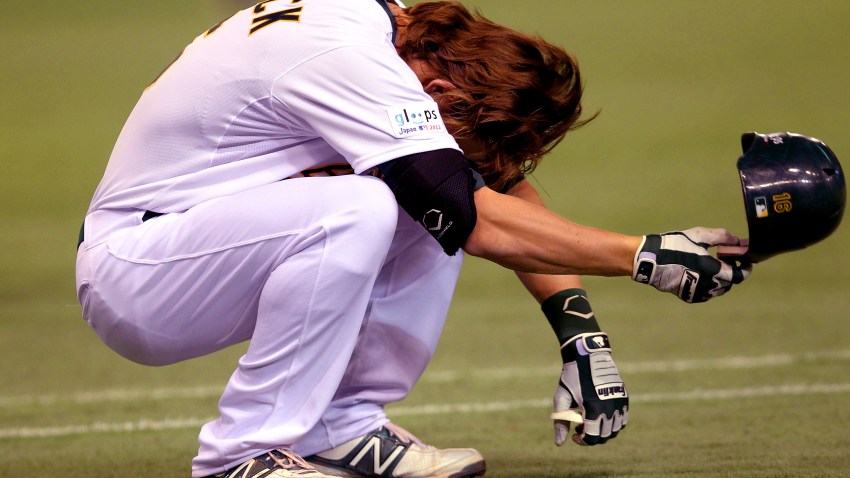 If you were one of the dedicated fools souls who cared enough to wake up at 3 a.m. PT to watch the Mariners and Athletics play, you were probably not to happy to find out that a) the game wasn't airing on live television and b) if you were trying to watch in the Oakland area, you were blacked out.
So here's some fun news: waking up earlier on Thursday morning will actually pay off, as MLB Network is reversing course and airing the game live!
You see, MLB Network aired Wednesday morning's matchup between Brandon McCarthy and Felix Hernandez -- which actually turned out to be an exciting, extra-inning affair -- on tape delay, beginning at 9 a.m. ET.
The decision there was somewhat logical, considering that there probably weren't a whole lot of people up for the A's vs. M's. But it's just silly to not air the A's game in Oakland especially when it's just an Internet stream.
Well, "silly" isn't the right word. "Arcane" is probably more accurate -- MLB's blackout policies prohibit streaming of games over the Internet in areas where those games are available on television. I have no issue with the cable companies (especially the super awesome one that NBC and Comcast own!) and baseball wanting people to watch local games on their television.
And I clearly prefer to watch baseball on my giant screen versus my iPad, etc. But sometimes Mrs. Brinson wants to "hang out" but, for whatever reason, doesn't want to watch baseball. So I have to watch on the iPad while we "hang out." It would be nice to watch local baseball on that.
But I digress. The important news here is that you can wake up at two in the morning on Thursday and watch the Athletics and the Mariners play live. And that deserves a smattering of applause for Major League Baseball, because of their quick decision to reverse policy on when to air that game.