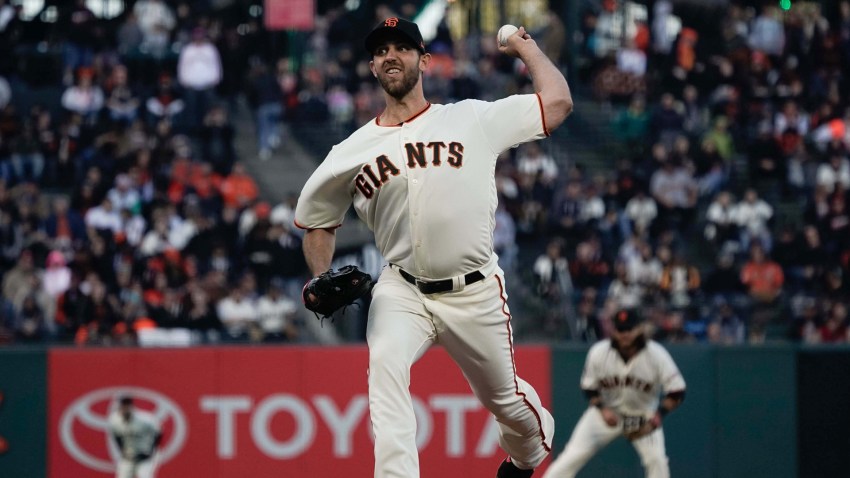 Will he or won't he?
The back and forth on whether or not Madison Bumgarner will be in a Giants uniform for the rest of the season has given some of us head scratches and headaches. And it's about to get worse.
An MLB insider recently told NBC Sports Bay Area MadBum could stay in San Francisco.
And USA Today's Bob Nightengale reported something similar on Friday:
There's a '90% chance' that ace Madison Bumgarner and All Star closer Will Smith each will stay with the #SFGiants, one high ranking executive says, but cautioned that they still are listening to offers and that the situation remains fluid.— Bob Nightengale (@BNightengale) July 26, 2019
Will Smith staying with the Giants seems a bit more unlikely as teams heading toward the playoff push are starving for bullpen help, but MadBum staying with the Giants? That 90 percent chance seems even less likely to happen with Nightengale saying there have been no contractual chats.
The #SFGiants also have not ruled out re-signing Madison Bumgarner but recognize it may be a long shot. There have been no contact talks.— Bob Nightengale (@BNightengale) July 26, 2019
[RELATED: Raúl Ibañez added to Giants managerial search]
They have a decent group of relievers that could create an interesting ROI, so skipping on MadBum wouldn't be the worst scenario, and it would make fans happy. But it also doesn't appear to be a part of Farhan Zaidi's current method of operation.
At the end of the day, it appears the Giants have no reason not to sell at this point.
Just a little under a week left, folks. Hang tight.
Copyright CSNBY - CSN BAY