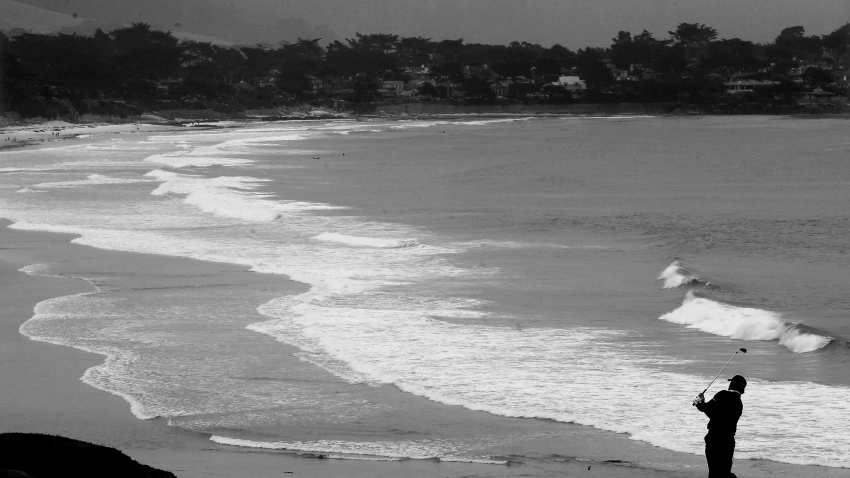 This year the U.S. Open Championship is being held at Pebble Beach.

Golf lovers have been drooling over the news for more than a year. But if you don't already have a ticket, a parking pass and a hotel room, the Monterey Peninsula is probably not the place for you.

Already, the United States Golf Association has announced that there are no more available tickets to see the world's best hit the links of Pebble. Hotels are also reporting full houses and P.G. says it has sold 4,000 parking passes within its city lines.

More than 35,000 people are expected to attend each of the four days of tournament play, which starts Thursday.
U.S. Open organizers are also reminding people if you don't have a ticket for the tournament you will not be able to get into or drive through Pebble Beach.

Golf is always a huge money generator for the Monterey Peninsula, but this week could be off the charts. At last check there were only a hand full of hotel rooms available in all of Monterey, Pacific Grove and Carmel.

"Carmel is always very hospitable, but we want to put on our best face because we hope that these people that come for the golf tournament will come back and stay a weekend or a week," Monta Potter with the Carmel Chamber of Commerce told KSBW in Salinas.

In Pacific Grove, Moe Ammar said that businesses will stay open longer because of the U.S. Open.

"Typically, a lot of the stores in Pacific Grove would close at 5 to 5:30 p.m.," Ammar said. "For the Open, they will stay open until 9 p.m., which is really great."
One of the storylines that will be closely followed this week in Monterey will be that of Erik Compton.

Compton told AP Monday he won a "Golden Ticket" when he qualified for the U.S. Open.

The 30-year-old golfer from Miami is a survivor of two heart transplants -- the second came just a couple of years ago.

Compton is a two-time winner on the Canadian Tour. He qualified for a spot at Pebble earlier this month and will be among the 156 players vying for the national championship.
Some of Lori Preuitt's best memories are from the time her career brought her to the Central Coast.